So you've found your perfect ring, and now all that's left is the sizing. Whether an essential design or engagement ring, finding a ring size on can be a tricky and sensitive process, but we're here to provide easy aid.
If the Ring is a Gift:
— Ask your partner's friends or family if they know his or her ring size.

— See if you can borrow one of the recipient's existing rings (for the intended finger).

— If neither of these options are a possibility, you can reach out to our style specialists who can see if the recipient has purchased a ring with us in the past! If not, we offer gentle guidance on sizing.
If the Ring is a Surprise or You're Collaborating: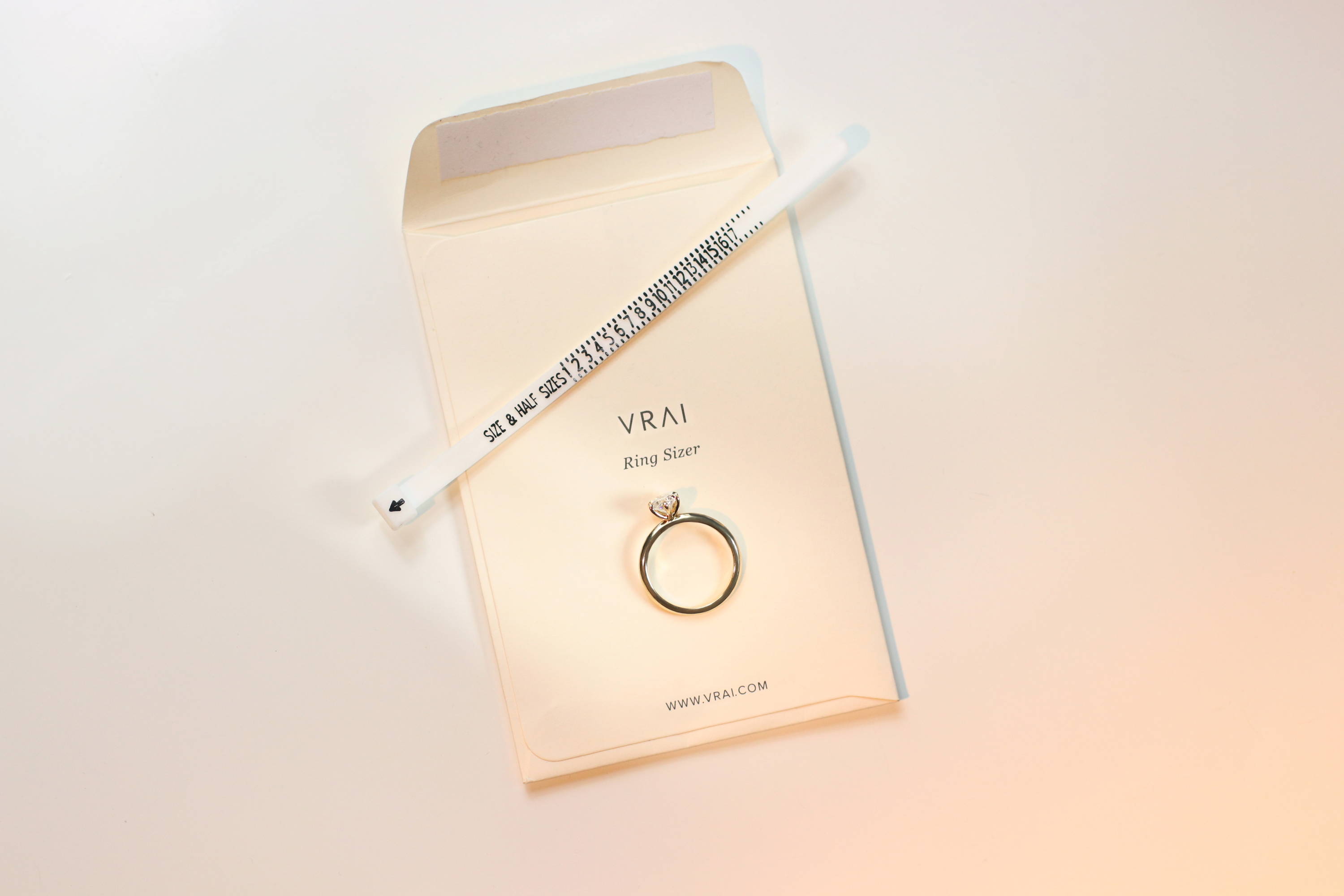 Ring Sizer
1. Like a belt for your finger, our ring sizer is a thin plastic measuring tool in which you secure the end through the "buckle" to form a ring shape.
2. Slip your finger through the loop and pull the end through—you want this to be tight, but not uncomfortably so.
3. You should be able to slip it back over your knuckle. When it feels snug, look to the little black arrow to determine the ring size.
---