Diamond Shapes
Our new collection of engagement rings arrives hand-in-hand with an interactive customization experience. From your sustainably created diamond's shape to metal color, you can choose from a range of personal details to create the perfect symbol of your love.
Our expanded collection of diamond shapes means you have more options than ever, so - which shape is right for you?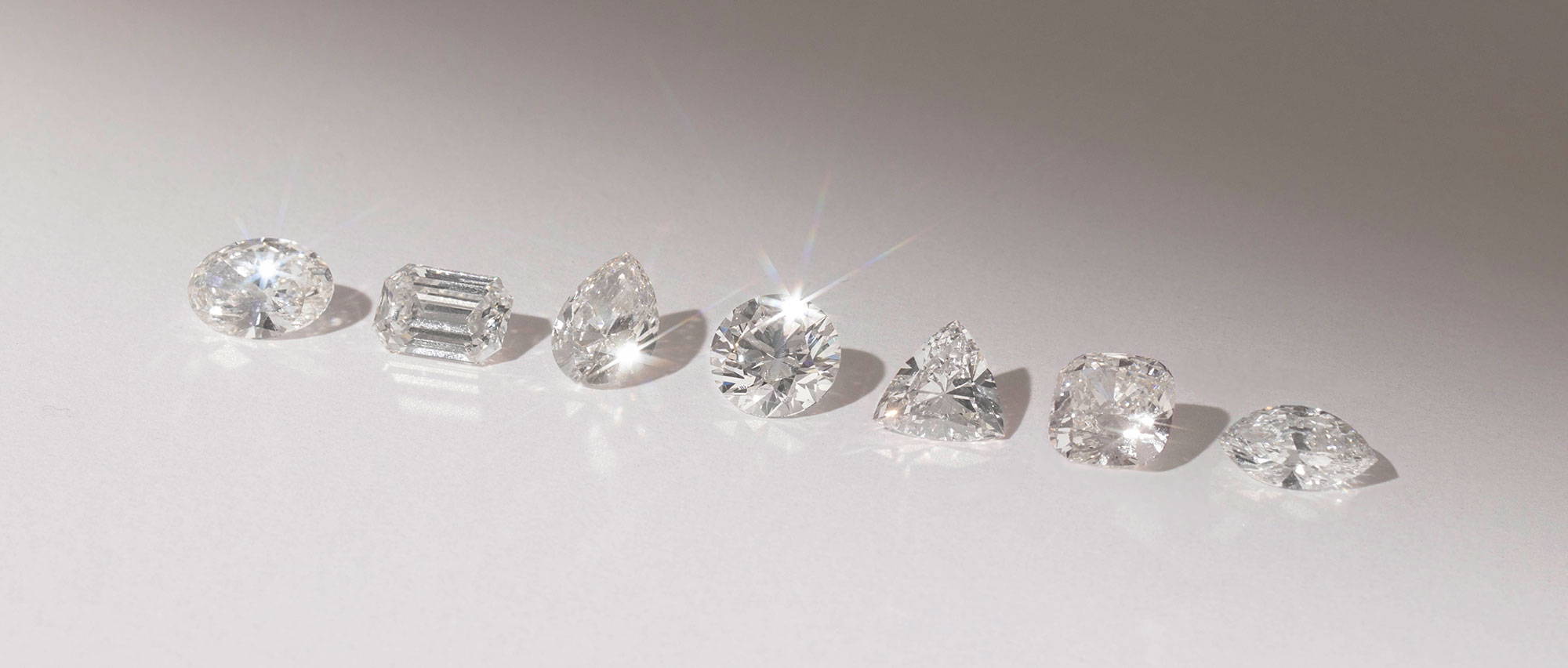 A classic - the perfect balance of proportion and symmetry, this rounded shape has sparkling facets that create maximum shine.
Facets: 57, brilliant-cut

This diamond is the ultimate classic shape, and is what most of us imagine when we think of diamonds, representing 75% of all diamonds sold.

Created in 1919 to maximize fire and brilliance – i.e. shine. ✨
This is the only shape that is graded Ideal on the Cut Grading Scale, because its proportions have been perfected by empirical and mathematical data.

Since it's cut to prioritize shine and brilliance, a stone with a lower clarity will still sparkle.

Since this shape is in high demand and the yield is low (more rough stone is lost during the cutting phase), Round Brilliants cost more per carat than other shapes.
Shines in all settings, especially: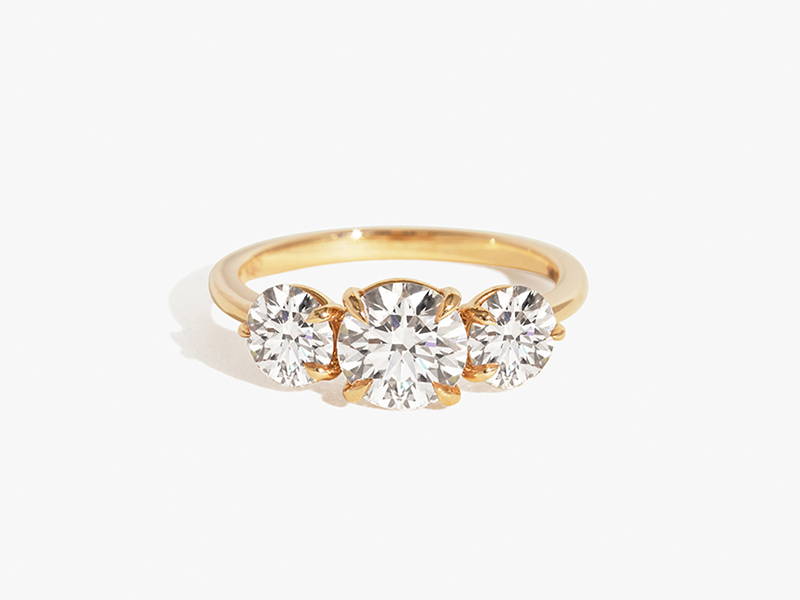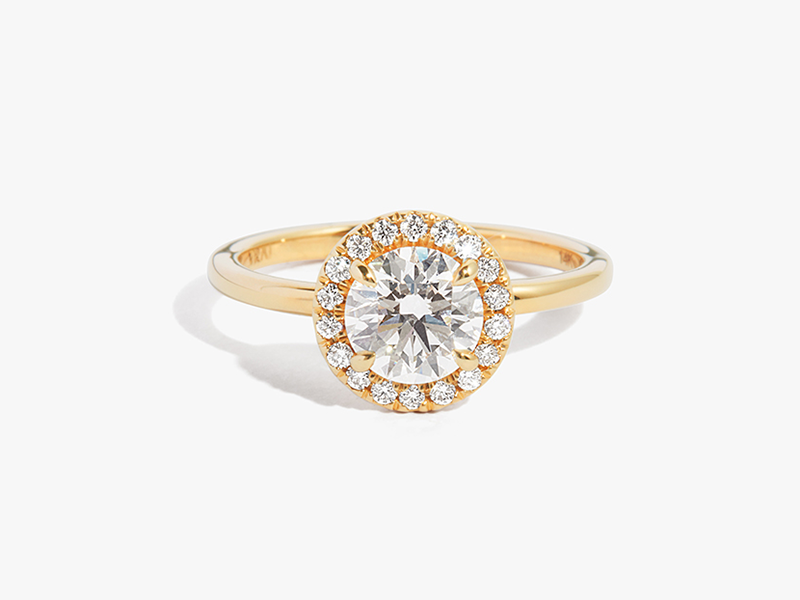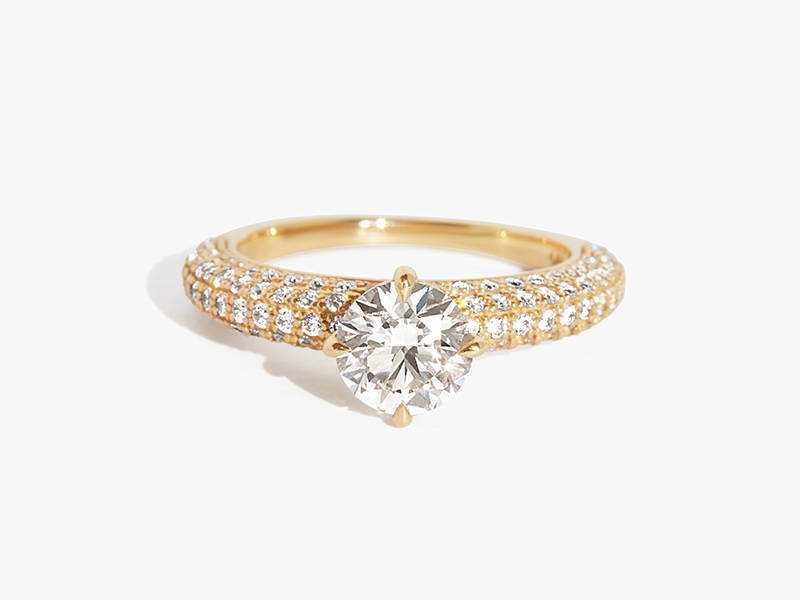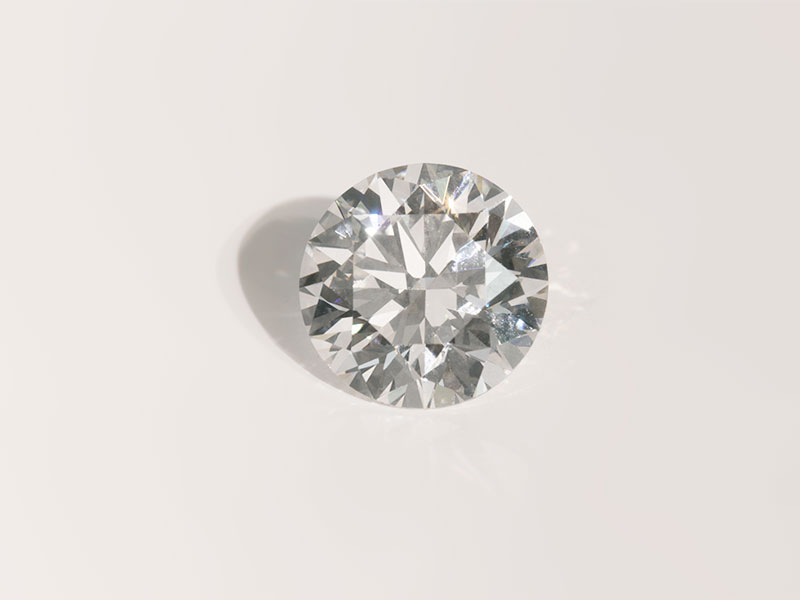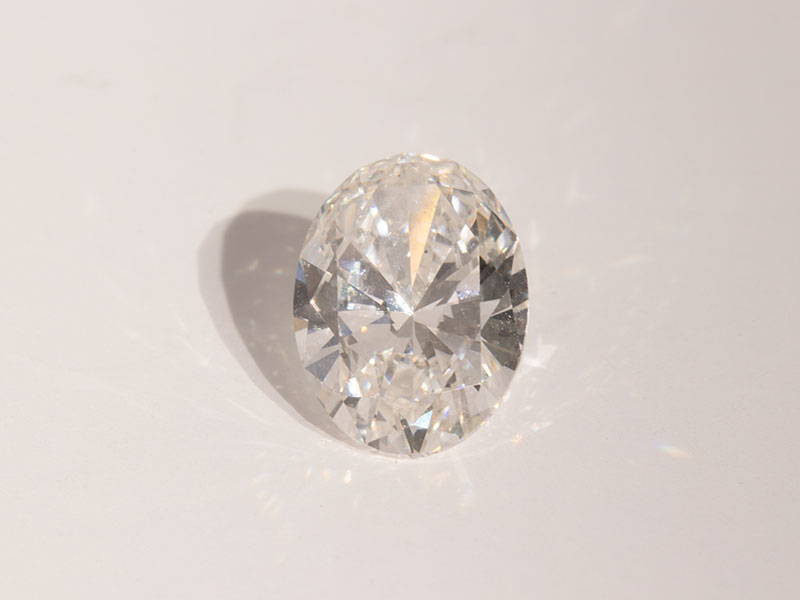 Sleek symmetry merges with a soft silhouette, creating an elongated shape with perfect brilliance. It's also our most popular diamond shape when it comes to engagement as it elongates fingers, hides inclusions and looks large with its generous surface area.
Facets: 57, brilliant-cut

This diamond is the modified Round Brilliant, with the same brilliant shine with an elongated form.


The Oval is Vrai's most popular diamond shape, elongates fingers, hides inclusions and looks the largest out of all the stones because of its surface area.
Since it's cut to prioritize shine and brilliance, a stone with a lower clarity will still sparkle.

Smaller ovals hide lower color and clarity grades than larger ones.

Most Ovals have a dark "bow-tie" effect in their center - if a diamond is cut well this bow-tie will be minimal.

It's longer shape creates the illusion of a greater size compared to other diamond shapes. :)

Look for a shape with an appealing proportion - not too long, not too wide, just right for you.
Shines in all settings, especially: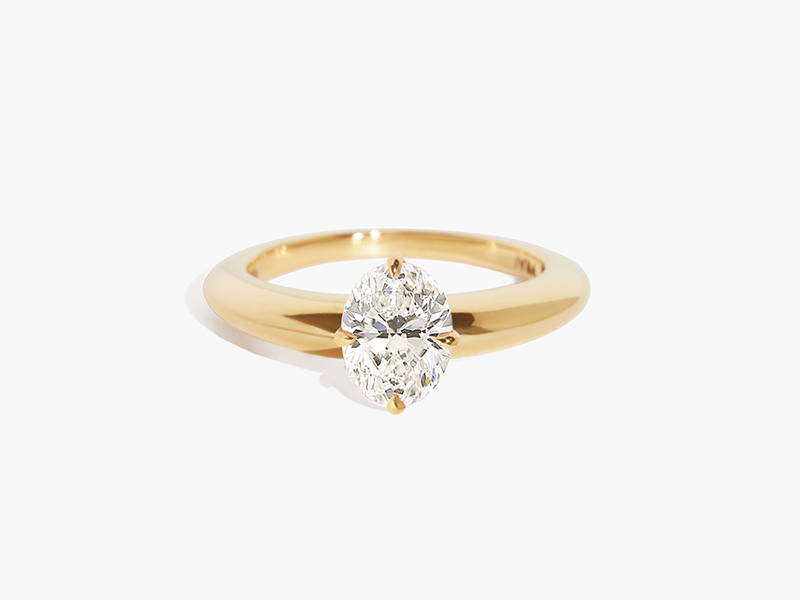 This rectangular shape features step-cut facets running down the sides to draw your attention towards the center of the stone. These long, narrow facets add depth and dimension while drawing in light and spotlighting clarity, making this shape feel both modern and elegant.
Facets: 49, step-cut

Unlike a Round Brilliant diamond, The Emerald's step-cut creates a "hall of mirrors" effect that's quite beautiful and elegant

Beyonce has an 18 ct emerald engagement ring (like our Emerald Duet!), so you know this is a powerful shape :)
We recommend a VS1 clarity or higher as the step-cut facets can make any inclusions or imperfections more visible. We are happy to advise if our diamonds are "eye-clean" or show no inclusions to the naked eye.
Shines in all settings, especially: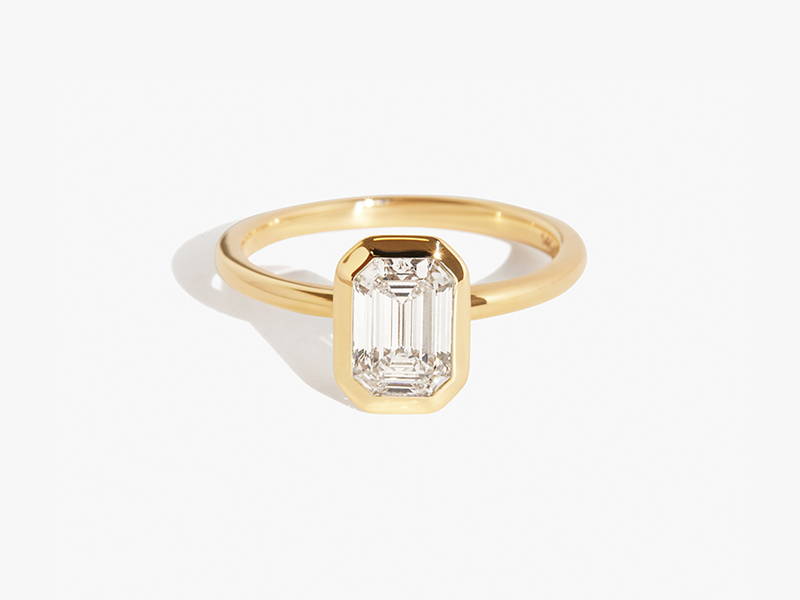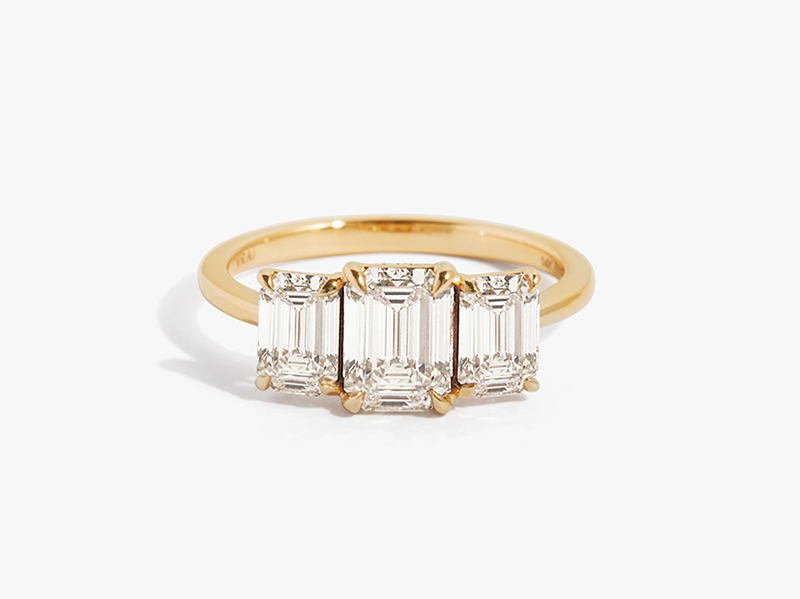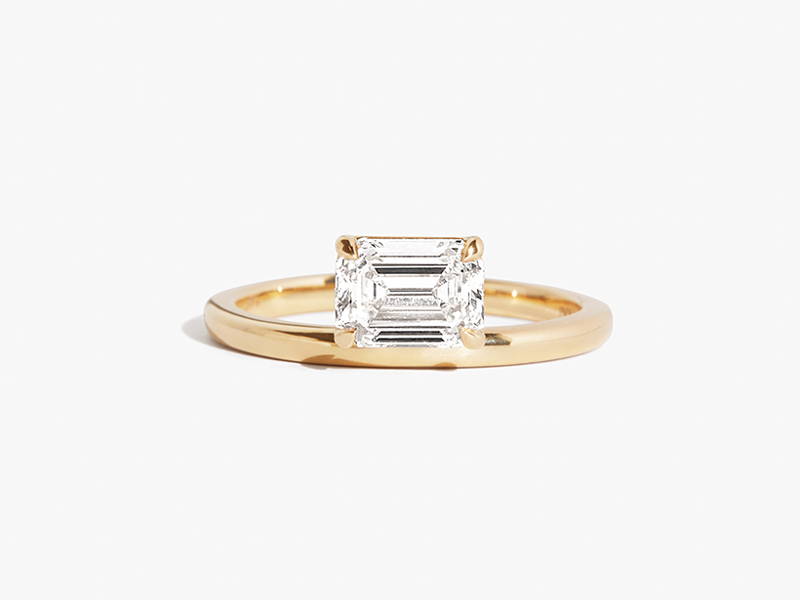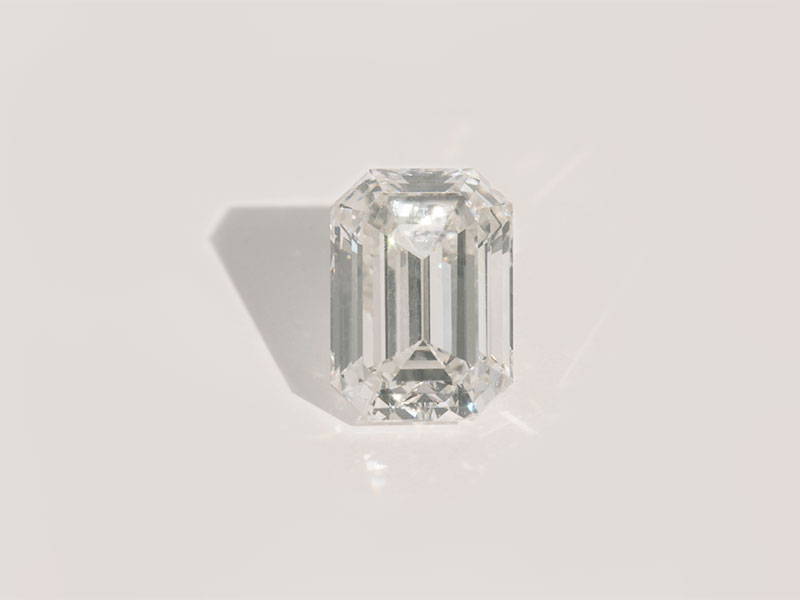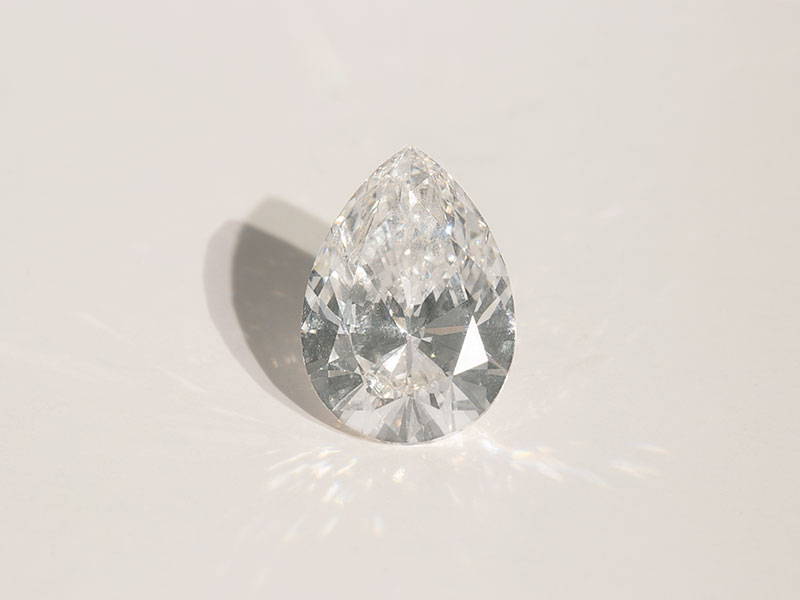 A teardrop silhouette leads to a single point, balancing sparkling facets with a pleasing proportion and brilliant depth while elongating the wearer's fingers.
Facets: 56, brilliant-cut

The Pear finds the sweet spot between a Round Brilliant and Marquise shape with soft curves.

The largest diamond ever cut is a 530.2ct Pear diamond in Queen Elizabeth's sceptre (see photo below).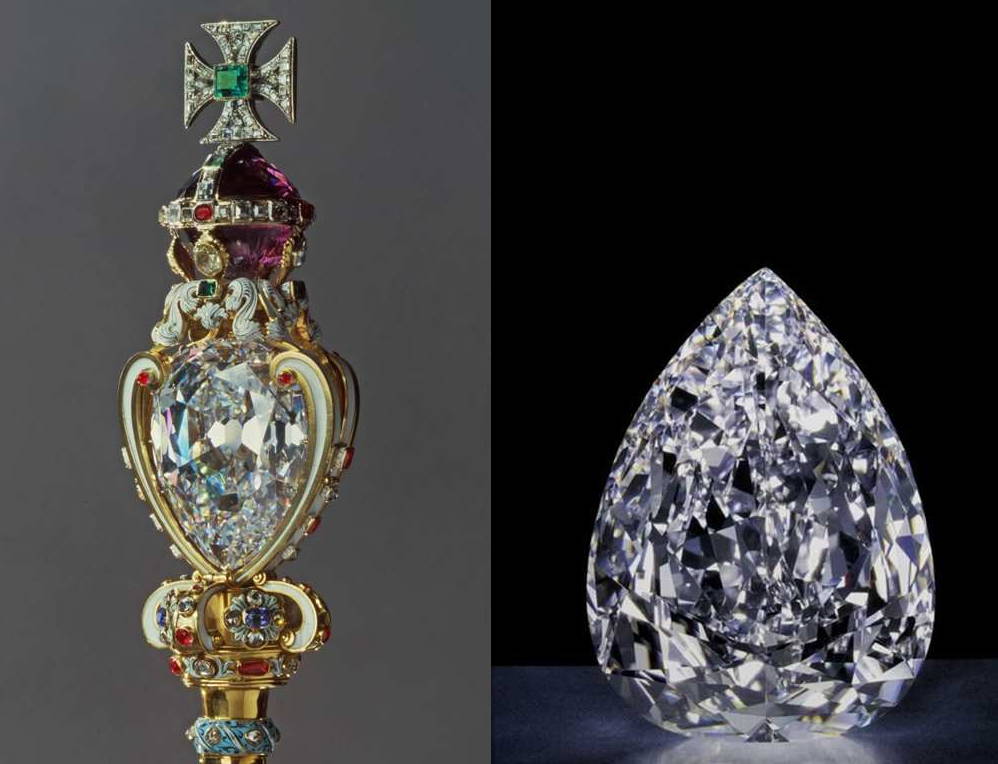 Photo courtesy of the Cape Town Diamond Museum
Pears may possess a slight "bow-tie" effect in its center, so examine your diamond for what you feel is most appealing.

Elongated and more shallow stones, like an Oval or a Pear, will look larger than a Cushion or a Princess of the same carat weight.
Shines in all settings, especially: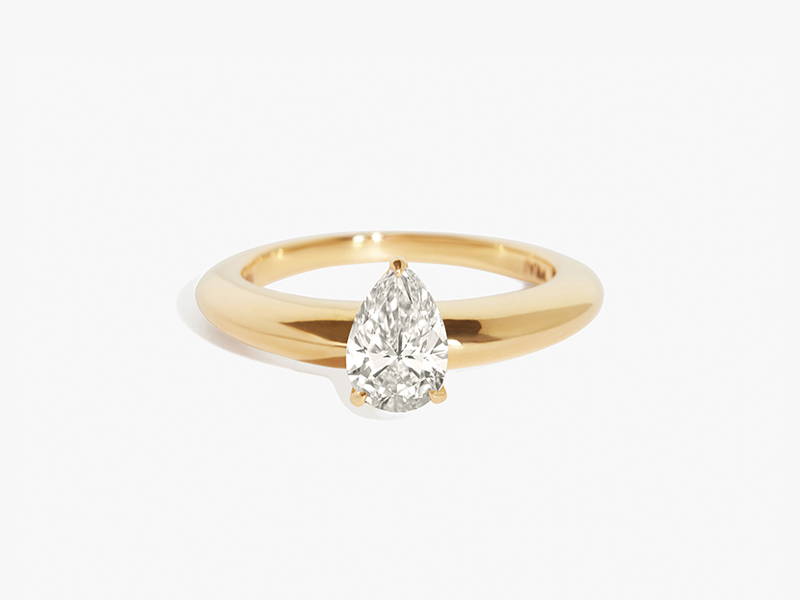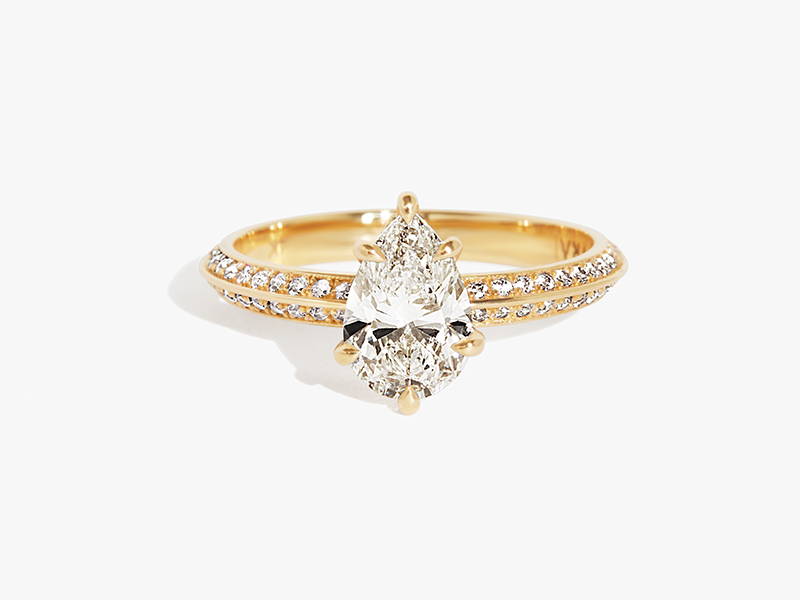 Called a "Cushion" for its pillow-like appearance, this soft square shape features rounded corners and a brilliant cut. Large facets highlight clarity, disguise blemishes and maximize radiance, creating the look of crushed ice when reflecting light.
Facets: 77

We like to call this shape a pillow for your hand - the perfect balance between a square diamond and round brilliant with its soft curves.

Also known as a "candlelight diamond" 🕯️
Since the cushion shape prioritizes brilliance with its many facets, your diamond can have a slightly lower clarity grading.

Classic cushions may include the words "old mine cut or "antique-style" and exhibit a crushed-ice like appearance in which there's no identifiable pattern. Our Cushions are cut for a modern appeal - more facets for more shine, with more identifiable patterns.
Shines in all settings, especially: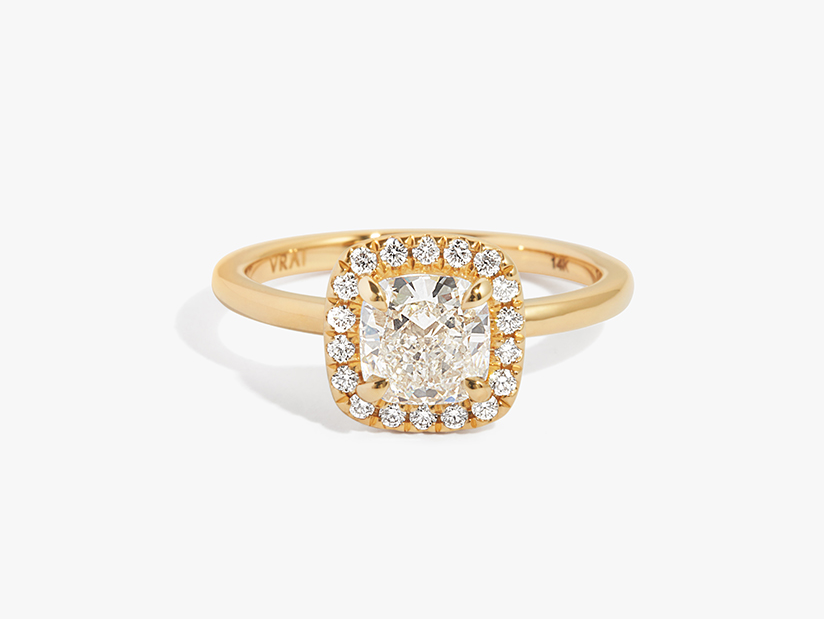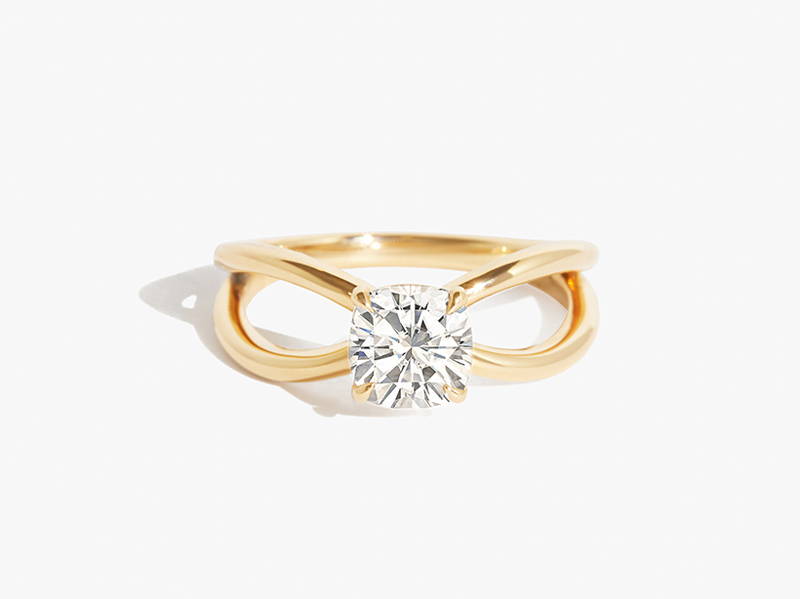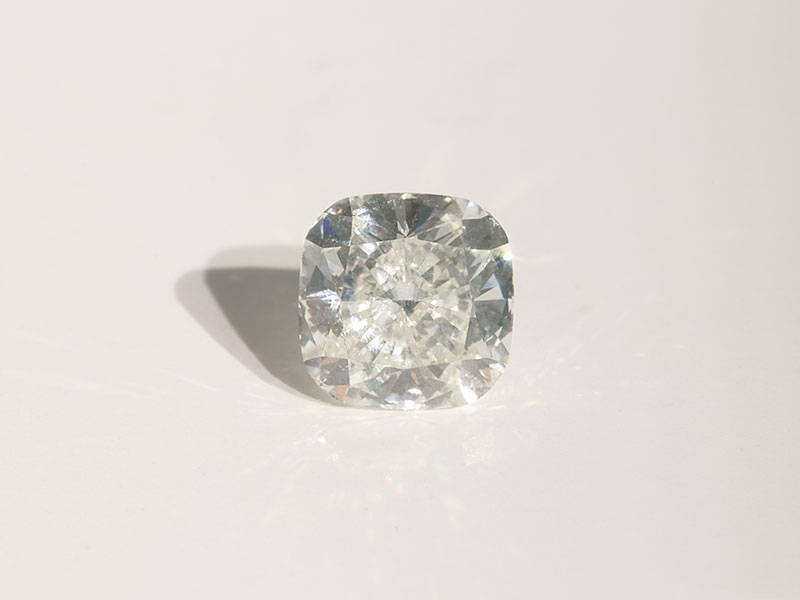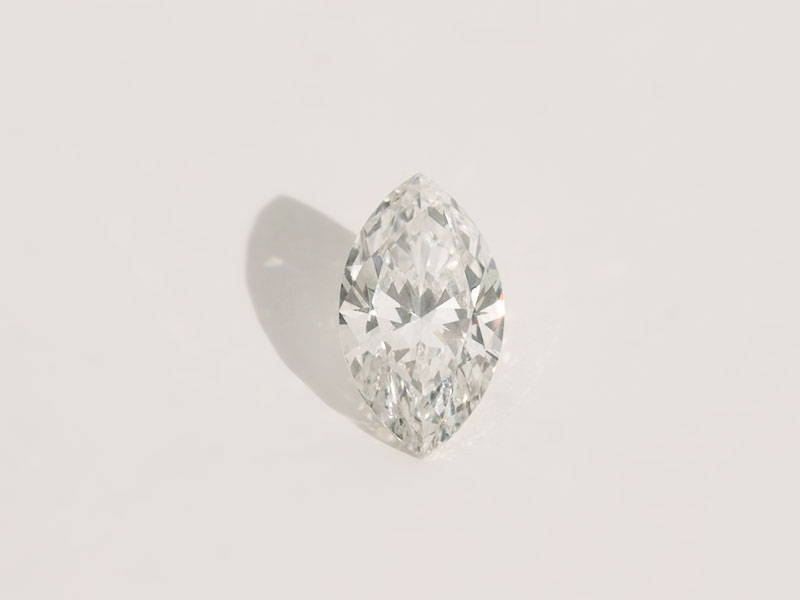 One of two new shapes to be introduced into our engagement collection, our Marquise is an appealing balance of proportion and symmetry. This stunning elliptical shape features sharp edges that spotlight carat weight and brilliance.
Facets: 55, brilliant-cut

Named after King Louis XIV of France's mistress, the Marquise of Pompadour – this shape is designed to look like her "perfect mouth."

Our newest shape. We see the Marquise as a symbol for when two amazing things overlap, within yourself or between you and a partner. It's the in-between space that holds the most meaning.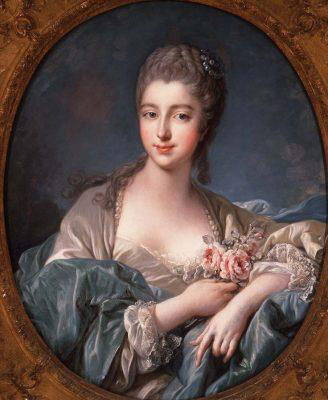 Our Marquise diamond features appealing points on either end rather than curved points or wings. Look for a diamond that has balanced proportions.

Marquise diamonds may possess a "bow-tie" appearance in their center. Examine your diamond for the most appealing amount to your liking.

Since its long and narrow, the diamond can appear larger than other shapes by carat weight. Your fingers may look slimmer.
Shines in all settings, especially: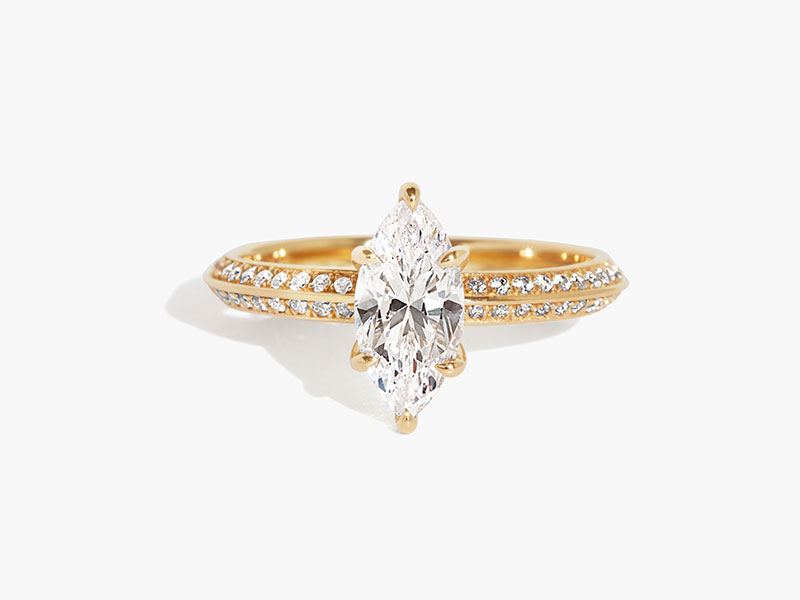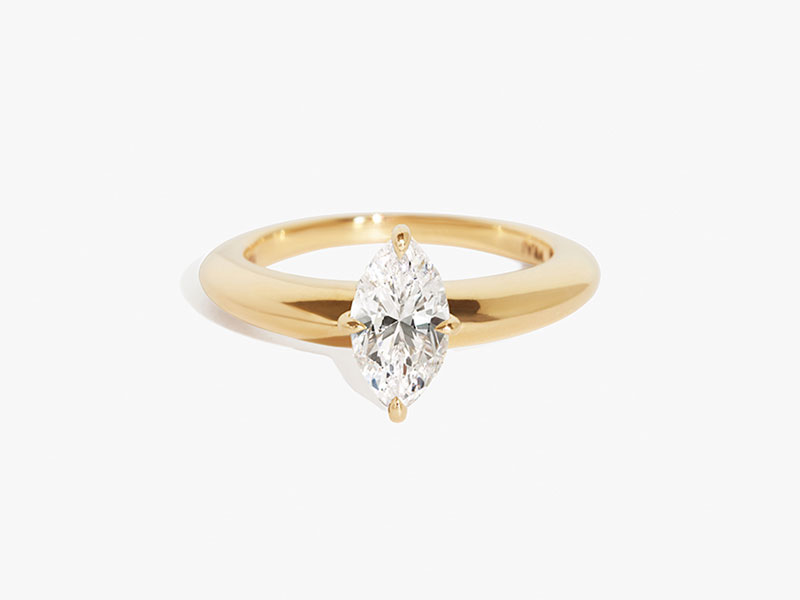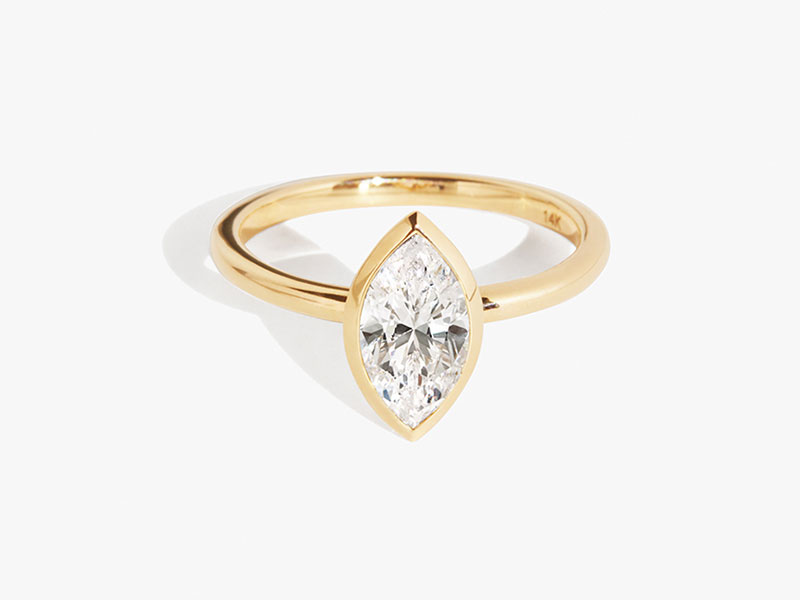 So many of you have reached out for larger versions of this unique shape that we decided to introduce the Trillion diamond as an option for your engagement ring. This triangular shape with large facets creates brilliant depth and dimension to maximize radiance and attract natural attention.
Facets: 37, brilliant-cut

This shape was first invented in Amsterdam

Our Trillion has slightly upturned edges for a softer look.
Trillion diamonds are cut shallow and wide, making them appear larger than other diamond shapes by carat weight.

Since Trillions are cut more shallow (creating less depth to reflect light) dust and dirt covering the stone can impact their shine. We recommend an easy regular cleaning - view our natural cleaning tips here.
Shines in all settings, especially: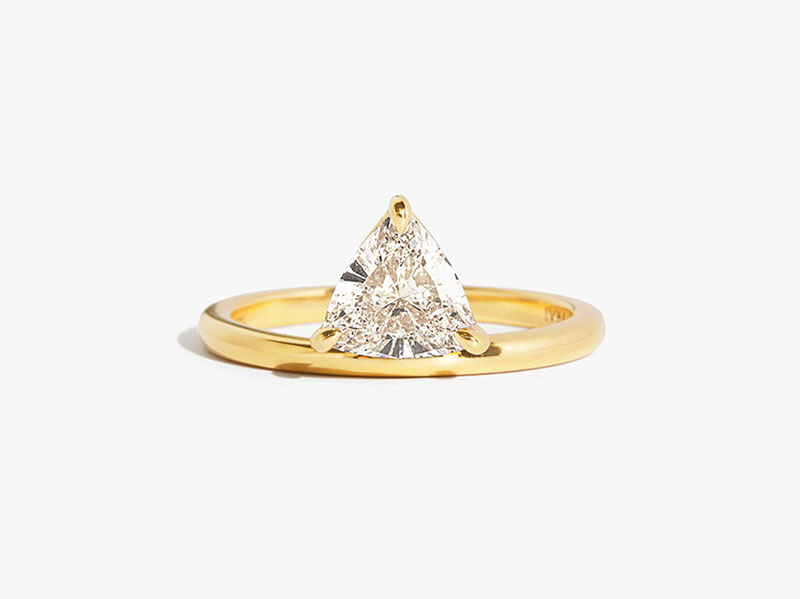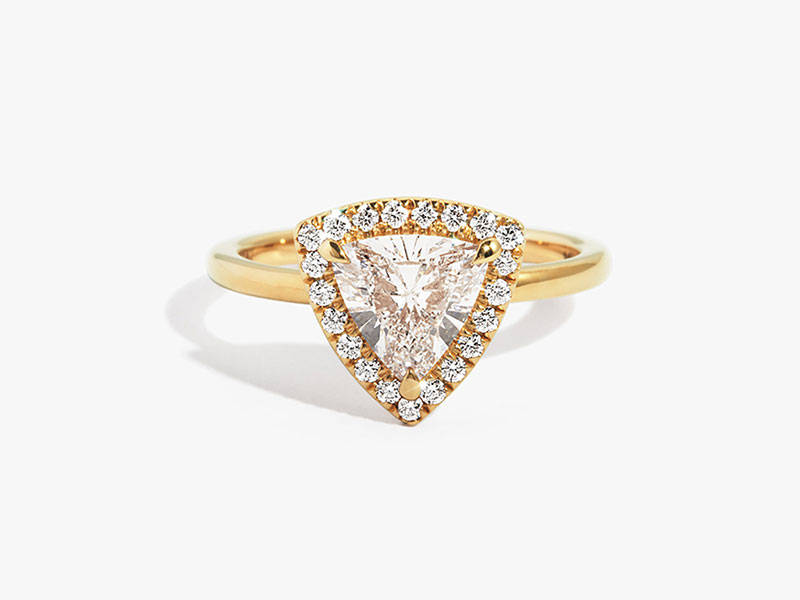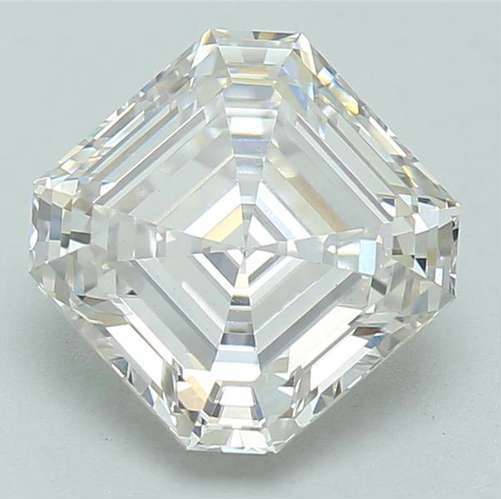 The Asscher diamond is the embodiment of the elegance and glamour of the art deco era merging a modern style with fine craftsmanship. The step cut X-shaped facets with clean geometric lines spotlight Asscher's mesmerizing lustre and gives it a distinctive appeal.
Facets: 74, step-cut

Asscher is an octagonal diamond with a square outline and layered facets

This cut was invented in 1902 by the Asscher Brothers of Holland and regain its popularity in 2002 after its Centennial birthday
Resembling an emerald diamond, the Asscher has larger step facets, a higher crown, and a smaller table

The Asscher's facets create concentric squares when looking down at the diamond that gives it its distinctive appeal

Look for Asscher cuts with higher color grades as the larger facets spotlight color more than brilliant cuts
Invented in 1979 by one of our master cutters, the Princess diamond offers striking brilliance and beauty. This cut effortlessly marries the femininity of the diamond's sparkle with the modern appeal of its strong edges ranking it one of the most sought-after shapes in engagement rings.
The Princess cut is the most popular cut after round brilliant

The Princess cut is a true square diamond with sharp corners

It was invented in 1979
The Chevron-shaped bottom facets give it unique scintillation and brightness

It incorporates brilliant faceting arrangement on a square diamond

The faceting of the Princess cut minimizes the visibility of flaws and inclusions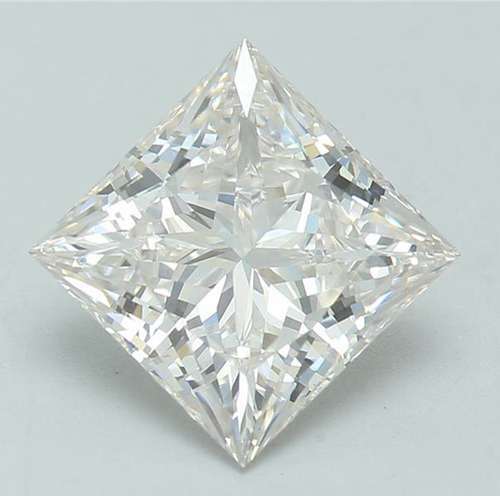 Have any questions about our sustainably created diamonds? Our Diamond Specialists are here to help at hello@vrai.com.