Here at VRAI, we craft our jewelry with either 14k or 18k solid gold (never plated, filled or vermeil).
Most of our essential jewelry is made with 14k solid gold while our special occasion and wedding collections are made with 18k solid gold. We're here to help break these two golds down, so you can better understand the jewelry you wear everyday.
Karats (k)
Gold is most often classified by a numerical value followed by 'k', for karat. Karatage is a value that tells us what percentage of pure gold your jewelry contains. The purest form of gold is 24k, but it's too soft and malleable to use for jewelry. Because of this, alloys are mixed in to give the material strength and structure (and can be adjusted to create different colored golds!). When combined, this entire material is called "solid gold" (not to be confused with plating, vermeil or gold filling).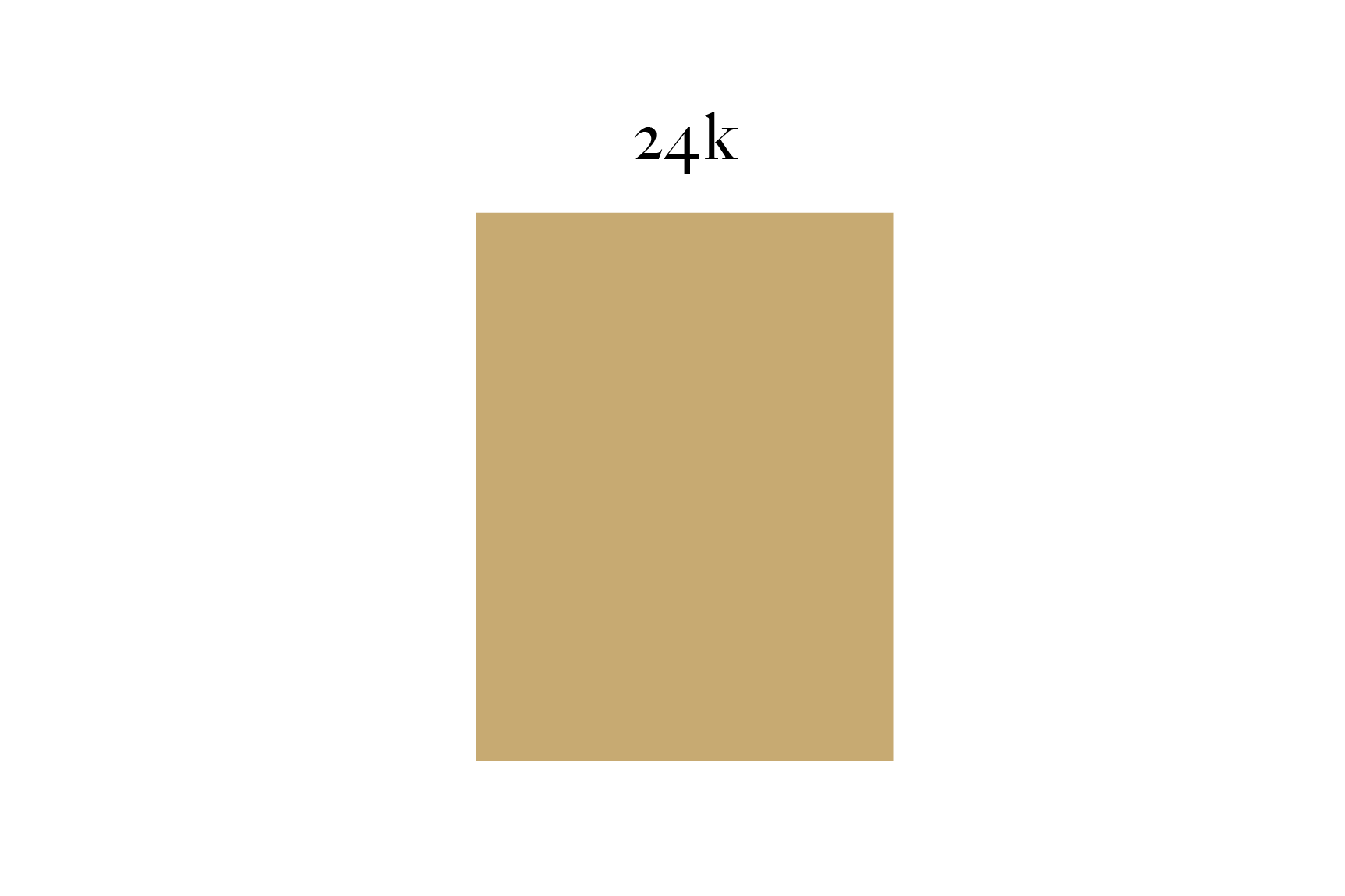 14k Gold
So you can keep it on throughout your busy day, all of our essential jewelry is made with 14k gold. 14k gold means that there are 14 parts pure gold and 10 parts alloys like copper, silver and zinc, making it a stronger gold for everyday wear. Most people with metal sensitivies are able to wear 14k gold.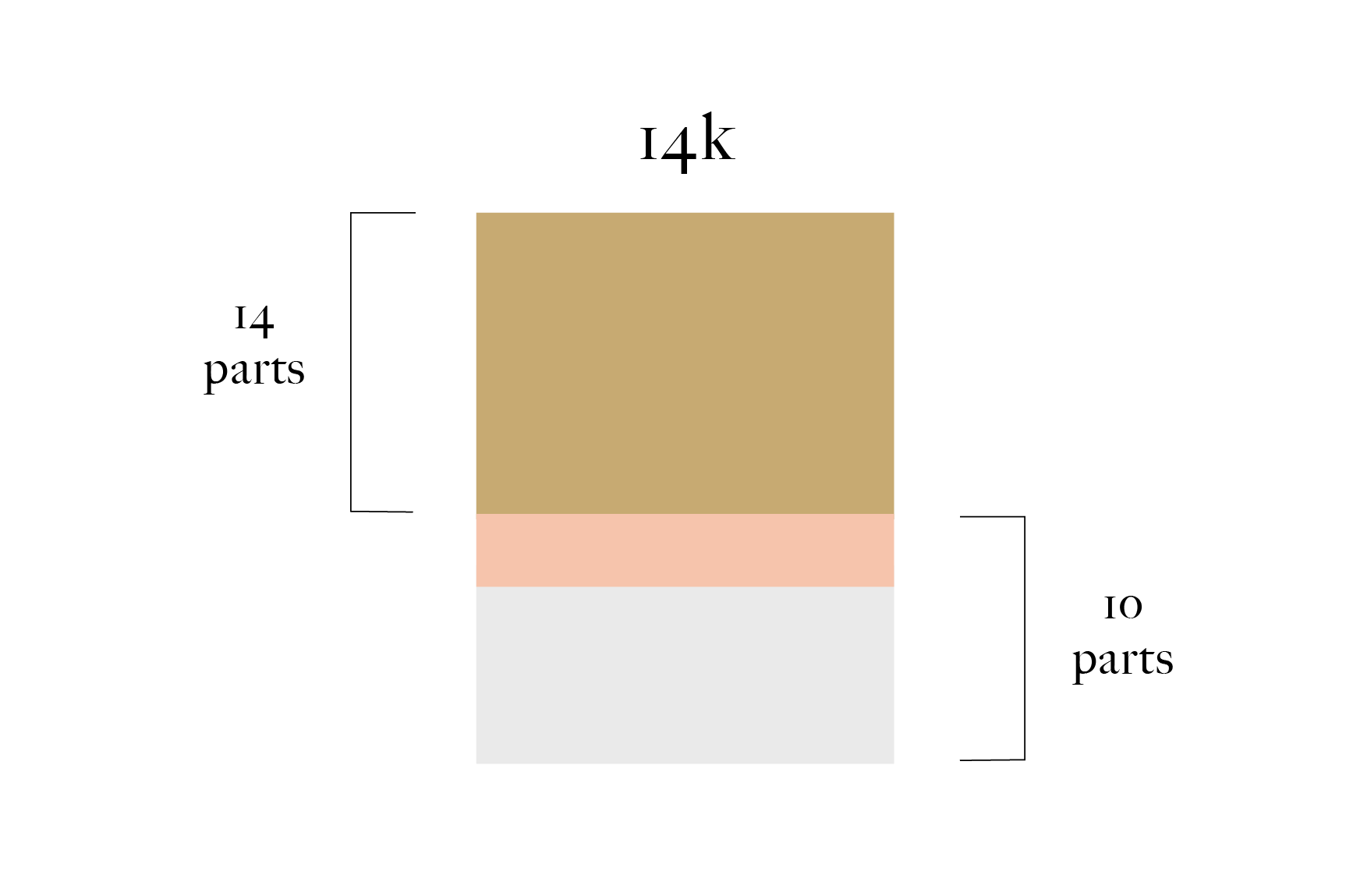 18k Gold
18k gold is softer with a slightly brighter coloring because it contains 18 parts pure gold and 6 parts alloys. This is typically seen as a special occasion gold and can definitely be used in your engagement rings or finer pieces of jewelry. We suggest being mindful of the piece by taking it off from the sides and removing it completely for labor-intensive work.
Solid Gold
All golds aside, 14k and 18k are still considered "solid gold," never plated, vermeil or filled. They are only strengthened with other alloys so you can enjoy your jewelry pieces longer. We go into more detail about solid gold, as well as other forms of gold here.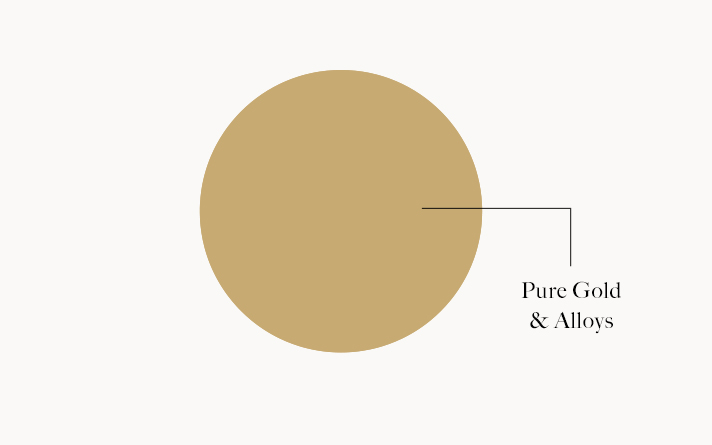 ---