How to Choose A Diamond: The Color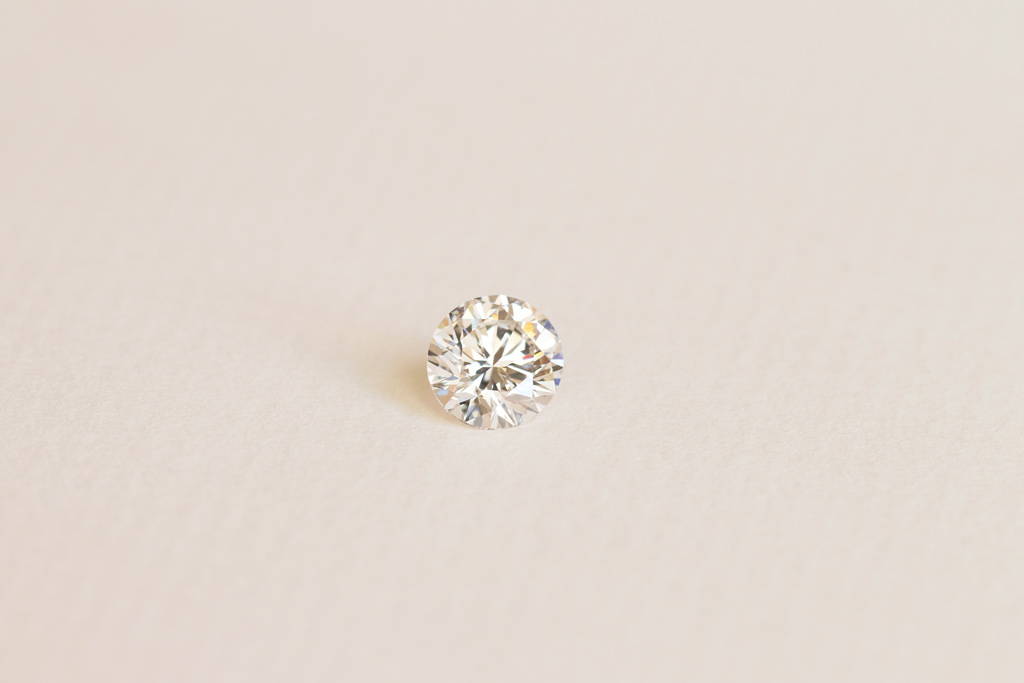 The following is part of our How to Choose a Diamond series, written with you in mind, for an uncomplicated, digestible understanding of all things diamond-related.
---
This "C" is based on the absence of color within the diamond. A diamond's value is based on a color scale ranging from D (perfectly transparent) to Z (pale yellow). To a naked or untrained eye, colorless to near colorless will show as clear— on the scale, that's D through J. The D-F stones, however, are extremely rare, with nearly all diamonds on the market ranging from G-I. As such, our selection features diamonds from G to I — offering only colorless and near colorless stones. At this level, color differences are difficult to detect unless compared side-to-side with the rarest of diamond grades. While color differences will be minute in detail, engagement ring settings will also play sa role in the perception of the diamond's color and overall ring design.

Diamond Color and Engagement Ring Setting Tips:
Therefore, decide the setting color before the diamond color grade. This allows for greater flexibility in your budget, should the setting color modify the diamond's specs.  
Yellow Gold can offset a more yellow hue, so you can more easily justify selecting a diamond with a lower color grade.
Rose Gold's warmth, like yellow gold, can also balance out slight yellow tones, so a lower color grade is also more reasonable.
White Gold can emphasize yellow coloring within a diamond. Given a white gold band, you way want to prioritize a higher color graded diamond for a more balanced design.
Chat with us about our
Diamond Engagement Rings
Read about the other 4C's (and what we consider is the fifth "C"), in How to Choose A Diamond: The 4, Now 5C's