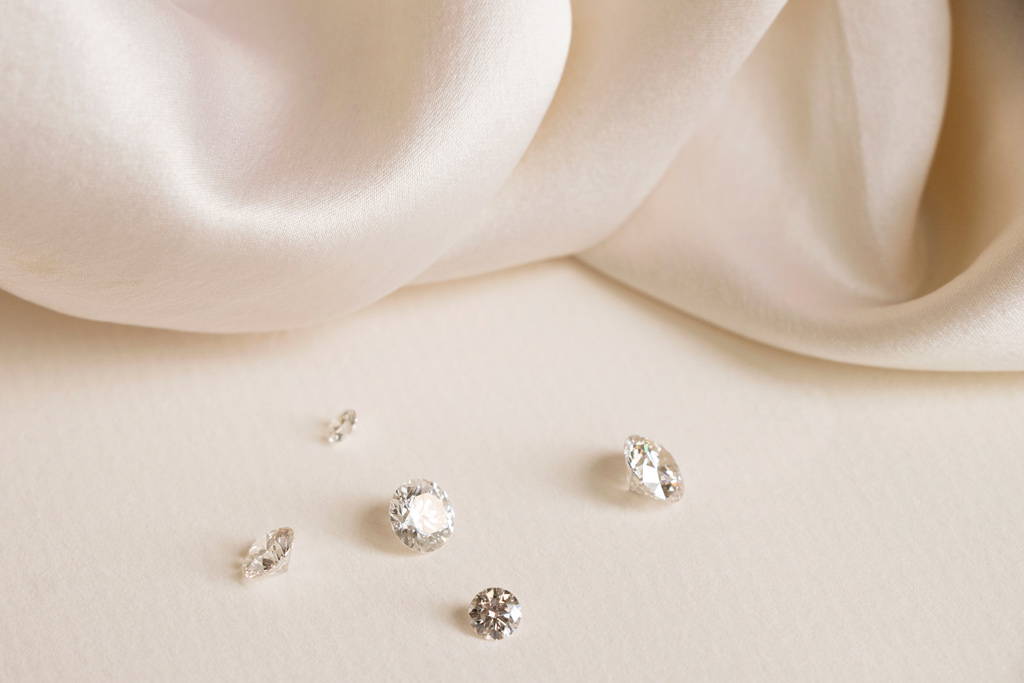 Diamonds Defined is an ongoing educational series providing you with all the knowledge needed to help with your diamond purchase. We offer the finest selection of sustainably created diamonds direct from our own foundry.
The most well-known "C" for carat is a reference to the diamond's weight, not its size. One diamond carat is equal to 0.2 grams—roughly the weight of a paperclip. Carat weight is significant because it indicates the size of the rough diamond it was cut from. Diamonds at higher carat weights are rare, whether mined or created. Our cutting-edge technology, developed over years of research and development, allows us to sustainably create diamonds from less than a carat to more than 5 carats. Since even a fraction of a carat can significantly alter its value, most of our diamonds are rounded to the hundredth of a carat.
Discover more about our diamonds.
Diamond Carat Size & Shape Comparisons
Carat weight can look different from diamond to diamond, and shape to shape. The way a diamond is cut influences the appearance of its size and carat weight. And while carat and size aren't interchangeable, they are definitely related. Size, measured in millimeters, can make diamonds of equal carat weight look very different. If greater weight is on the top, or table of the diamond, it can appear larger; if the weight is heavier at the bottom, it can appear smaller.
With perfect proportion and symmetry, the round brilliant diamond is truest to its carat size. Unique shapes with elongated tables, like the emerald, oval, pear and marquise appear larger than a round brilliant of the same carat weight. With slightly larger tables, cushion and trillion shapes also maximize carat weight. No matter the final carat weight, all of our sustainably created diamonds are cut to maximize beauty.
For measurements on any sustainably created diamond, refer to its official Diamond Foundry certificate.

Choosing Your Carat Weight
A common misconception regarding carat weight is that bigger is always better. In fact, a higher carat diamond with a poor cut can appear smaller than a lower carat diamond with a high quality cut. The difference between .10 carat is also indistinguishable to the untrained eye but can make a considerable difference in price. Choosing a quality cut diamond just below your ideal carat weight can offer added savings.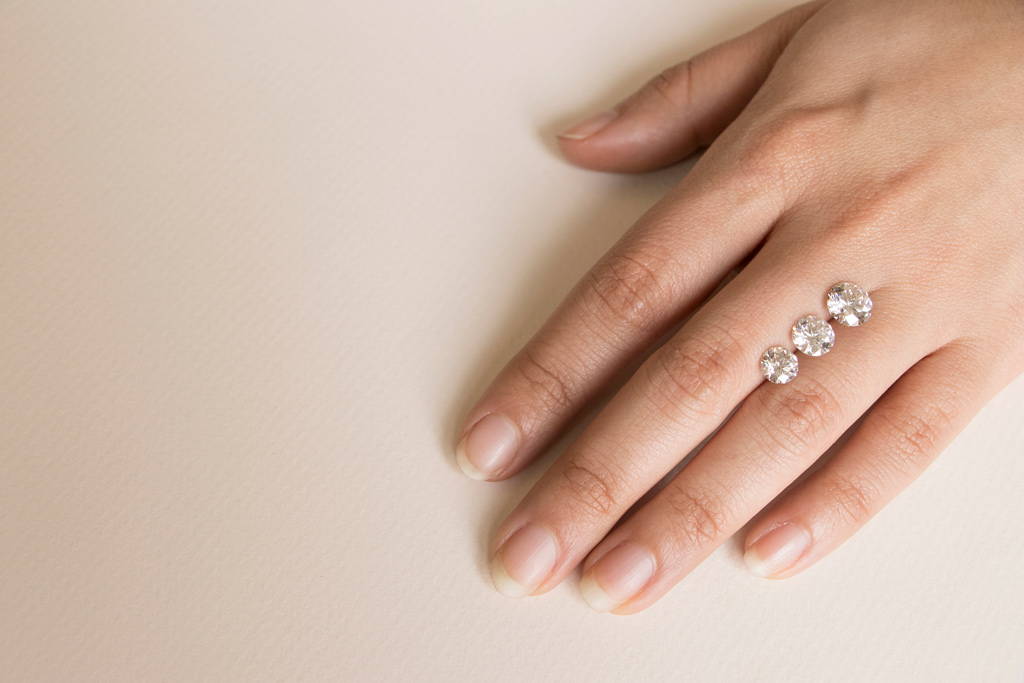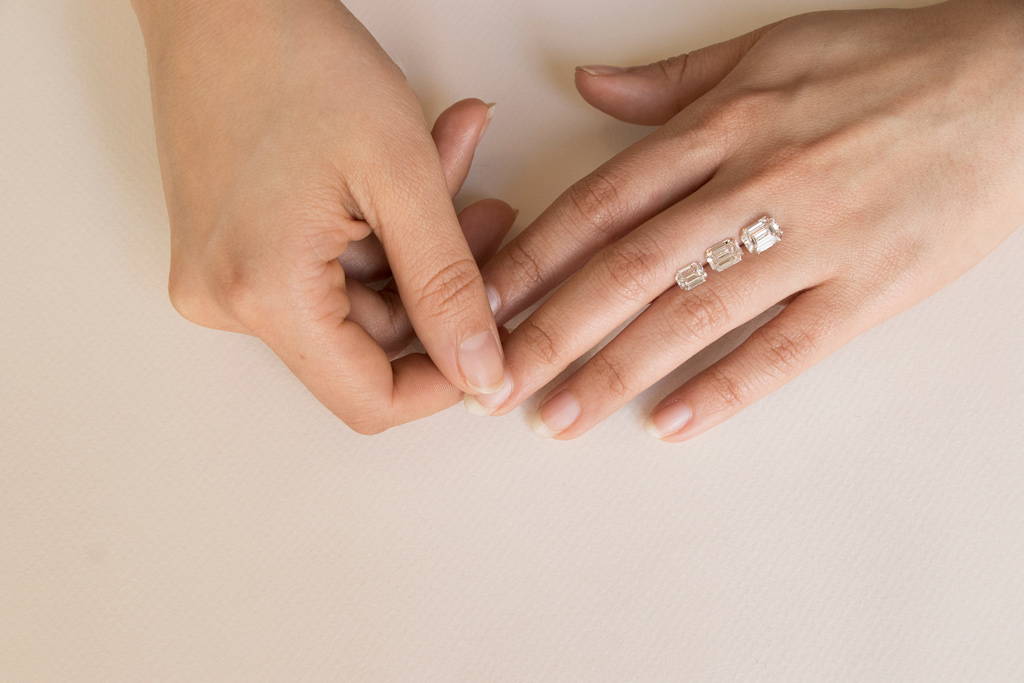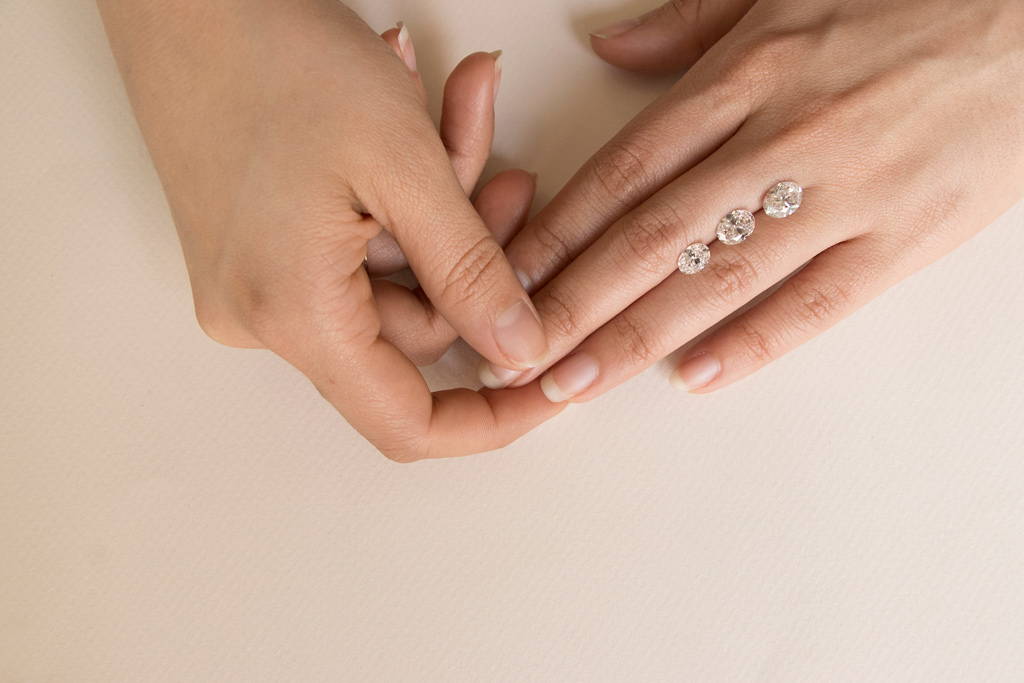 Carat Weight & Setting
The way a diamond is set can also enhance the appearance of its carat weight. In a halo setting, smaller diamonds surround the perimeter of the center stone. This gives the impression of a larger center diamond and increases the total carat weight at a lower cost.
Discover our engagement settings.
Carat Weight & Band
The band size the diamond is set against also plays into its proportions. Selecting a thin band can make a smaller diamond appear larger in contrast. Ring size will also make a difference in the appearance of a diamond's carat weight. The same carat weight diamond can look larger or smaller depending on the finger it sits on.