How to Choose A Diamond: The Carat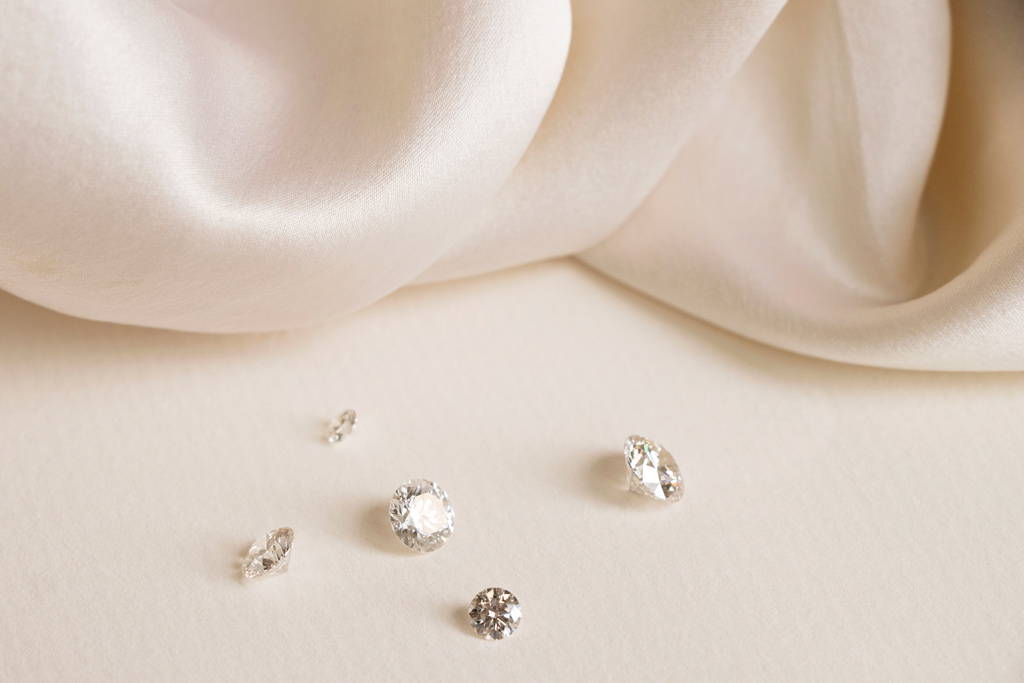 The following is part of our How to Choose a Diamond series, written with you in mind, for an uncomplicated, digestible understanding of all things diamond-related.
---
One of the 4C's, carats are the unit of weight for diamonds, commonly misunderstood as diamond size. Carats (ct.) are determined by 100 points, so a 50 point diamond would be 0.5 carats in weight. To better visualize this, we've shared some of our most common carat weights, in each engagement shape offered (round brilliant, oval and emerald). For reference, one carat is 0.2 grams, about the weight of a paperclip. Since a fraction of a carat can significantly alter its value, most of our diamonds are rounded to the hundredth of a carat.

Our Diamond Shapes By Carat
The following are images of our loose Round Brilliant, Emerald and Oval diamonds in carat weights of 0.5 ct, 1 ct, and 2 ct. As each diamond is unique, a diamond of equal shape and carat weight may look different than those shown.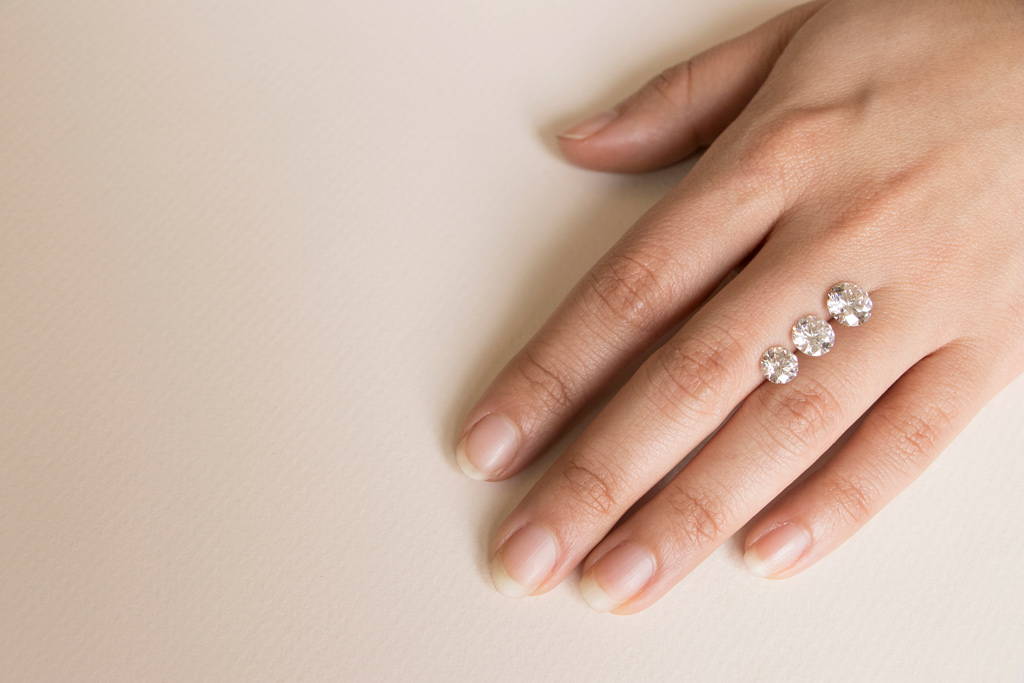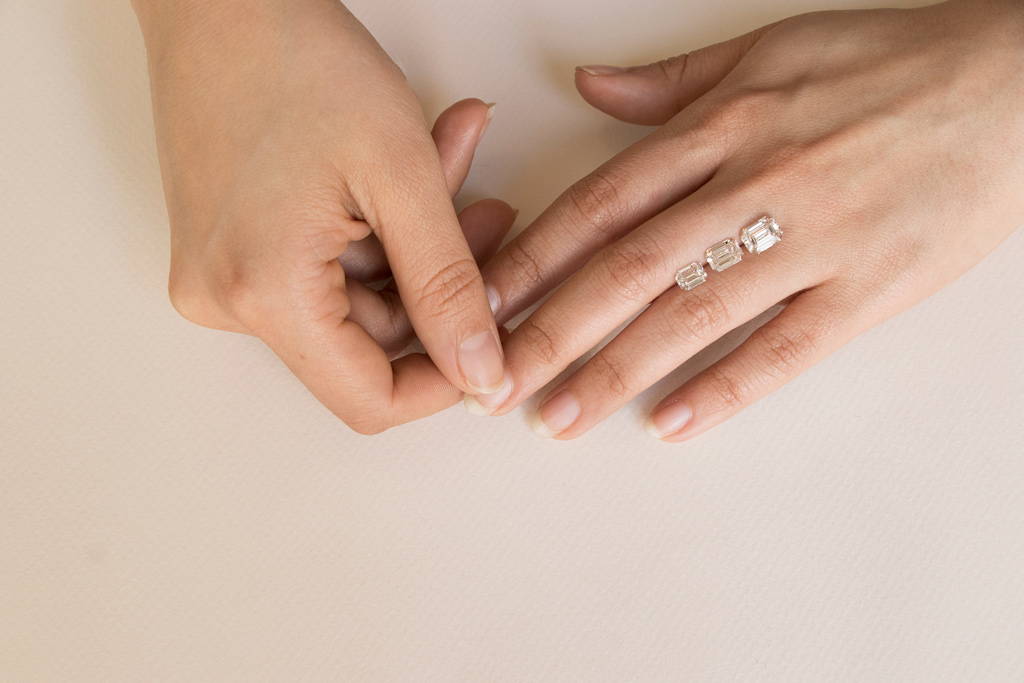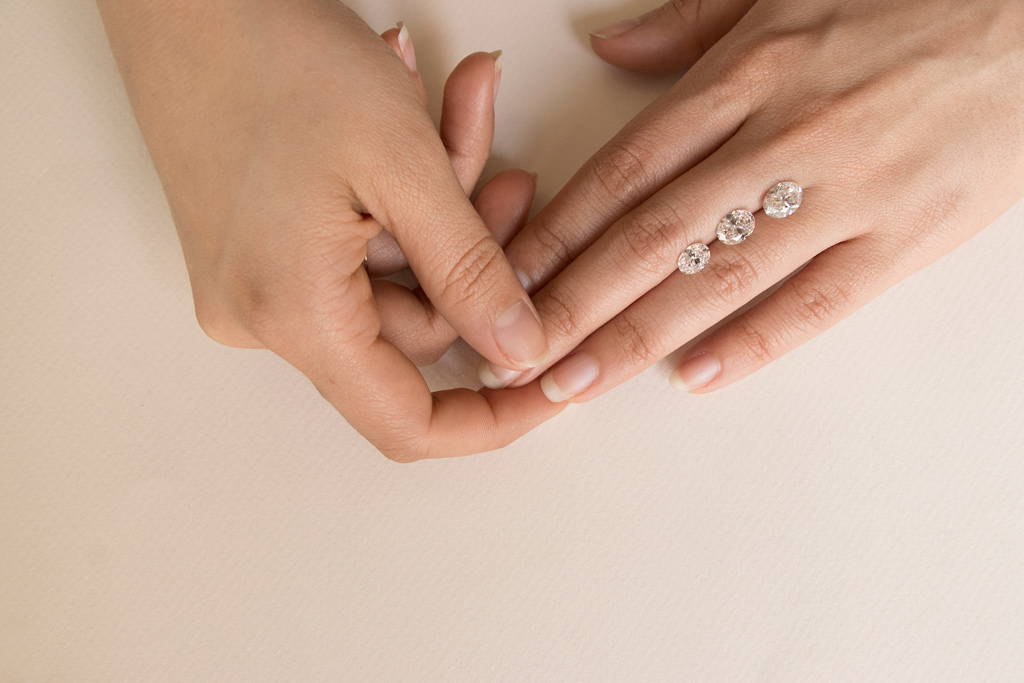 Carats in Relation to Size:
While carats and size aren't interchangeable, they are definitely related. Size, measured in millimeters, can make diamonds of equal carat weight look very different. If greater weight is on the top, or table of the diamond, it can appear larger; if the weight is more on the bottom, it can appear smaller. You'll find that your diamond may slightly vary from photographs depending on its unique dimensions. For specifics, you can view any diamond's measurements on its Diamond Foundry certificate.
Should you have any questions related to carats, please reach out to our Diamond Specialists for assistance at greetings@vraiandoro.com, or LiveChat below.
Chat with us about our
Diamond Engagement Rings
Read about the other 4C's (and what we consider is the fifth "C"), in How to Choose A Diamond: The 4, Now 5C's