How to Choose A Diamond: The Cut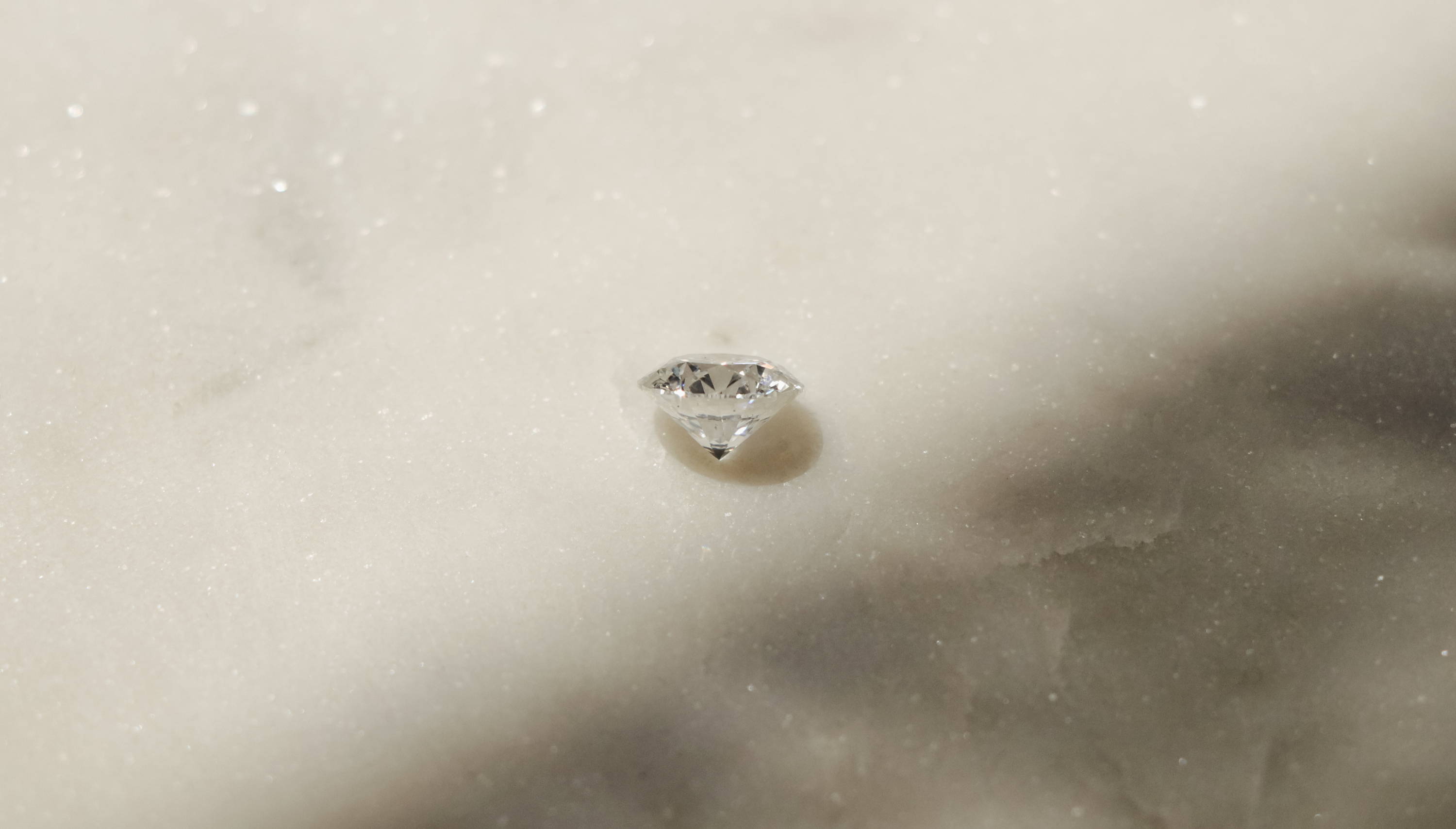 The following is part of our How to Choose a Diamond series, written with you in mind, for an uncomplicated, digestible understanding of all things diamond-related.
---
The cut makes up a diamond's symmetry, proportion and polish, with the quality of the cut directly corresponding to a diamond's brilliance. Our Diamond Foundry cuts are graded on a scale from Signature Ideal, the highest grade (that's "Excellent" by GIA standards), to Poor—the lowest grade. Whereas a good cut leads to maximum light return (a.k.a. what makes your stone reflect and shine), in a poorly cut diamond, light tends to go out through the bottom of the stone, leading to a duller appearance. At Vrai & Oro, we only source Diamond Foundry diamonds graded Signature Ideal to Very Good.

Our Diamond Grade Offerings
GIA Standard: "Excellent"
Cut to Maximize Brilliance. Perfect Proportions. Rare quality held by <1% of all diamonds
GIA Standard: Still "Excellent"
Perfect premium cut. Proportioned to return the maximum brilliance possible.
GIA Standard: "Very Good"
High quality cut. Proportioned to return nearly all light that enters.
Chat with us about our
Diamond Engagement Rings
Read about the other 4C's (and what we consider is the fifth "C"), in How to Choose A Diamond: The 4, Now 5C's