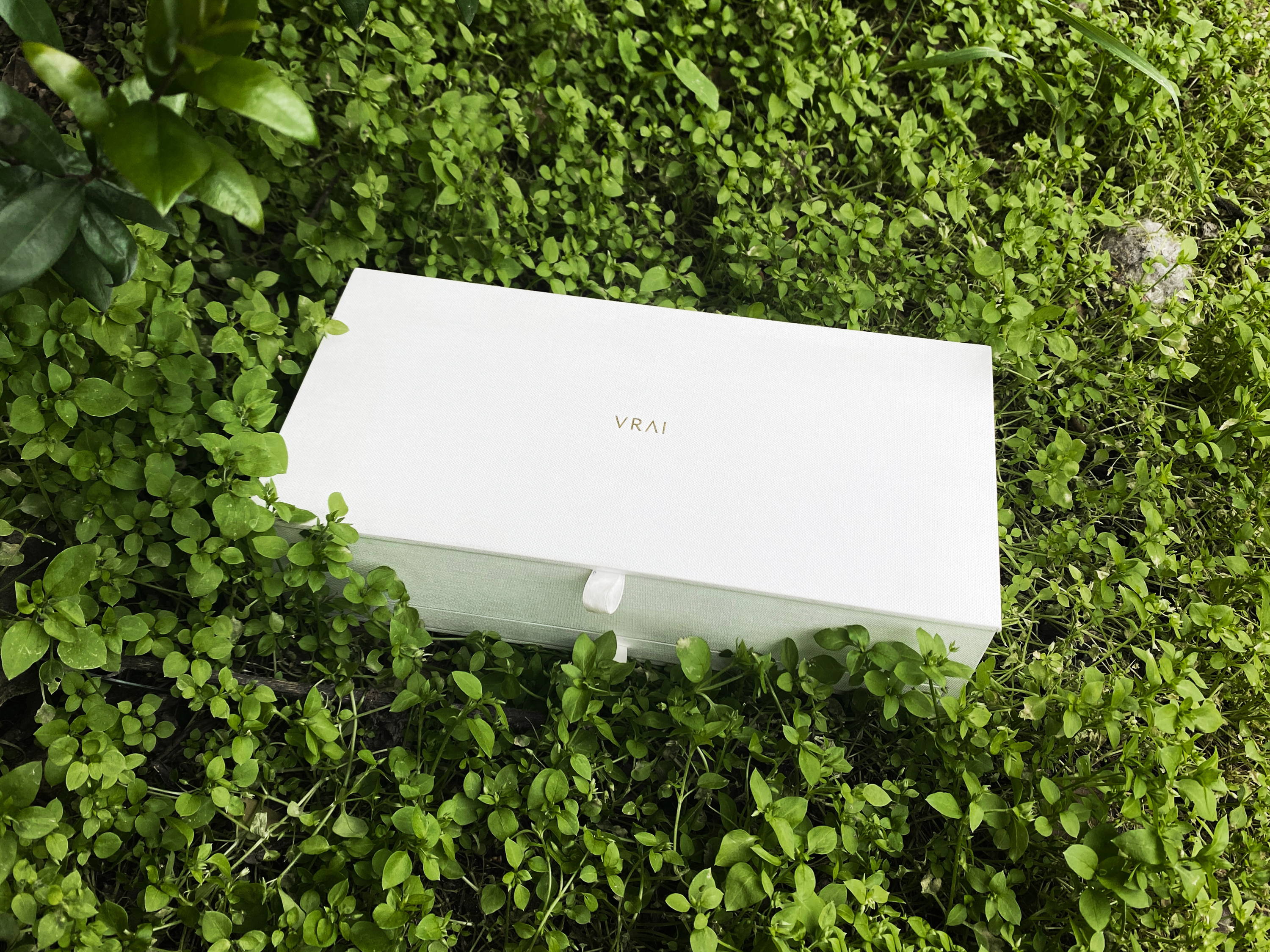 Let the blue skies and Mother Nature be a reminder of the importance of a sustainable future for the world. This World Environment Day we honor our planet and reflect on our impact.
Driven by our desire to push the boundaries of a traditional industry, VRAI is a symbol of your values and a movement toward a sustainable future.
Our sustainably created diamonds are produced in America's beautiful Pacific West with clean renewable energy, net zero carbon footprint and no human or environmental toll. Our fine jewelry and engagement rings are designed with recycled solid gold and come with recyclable, compostable and reusable packaging. Our shipping boxes are created from recycled cardboard while the molded trays that hold each jewelry box are made from compressed sugarcane pulp, an eco-friendly and renewable resource.
With every carat of VRAI sustainably created diamonds, together we can save: