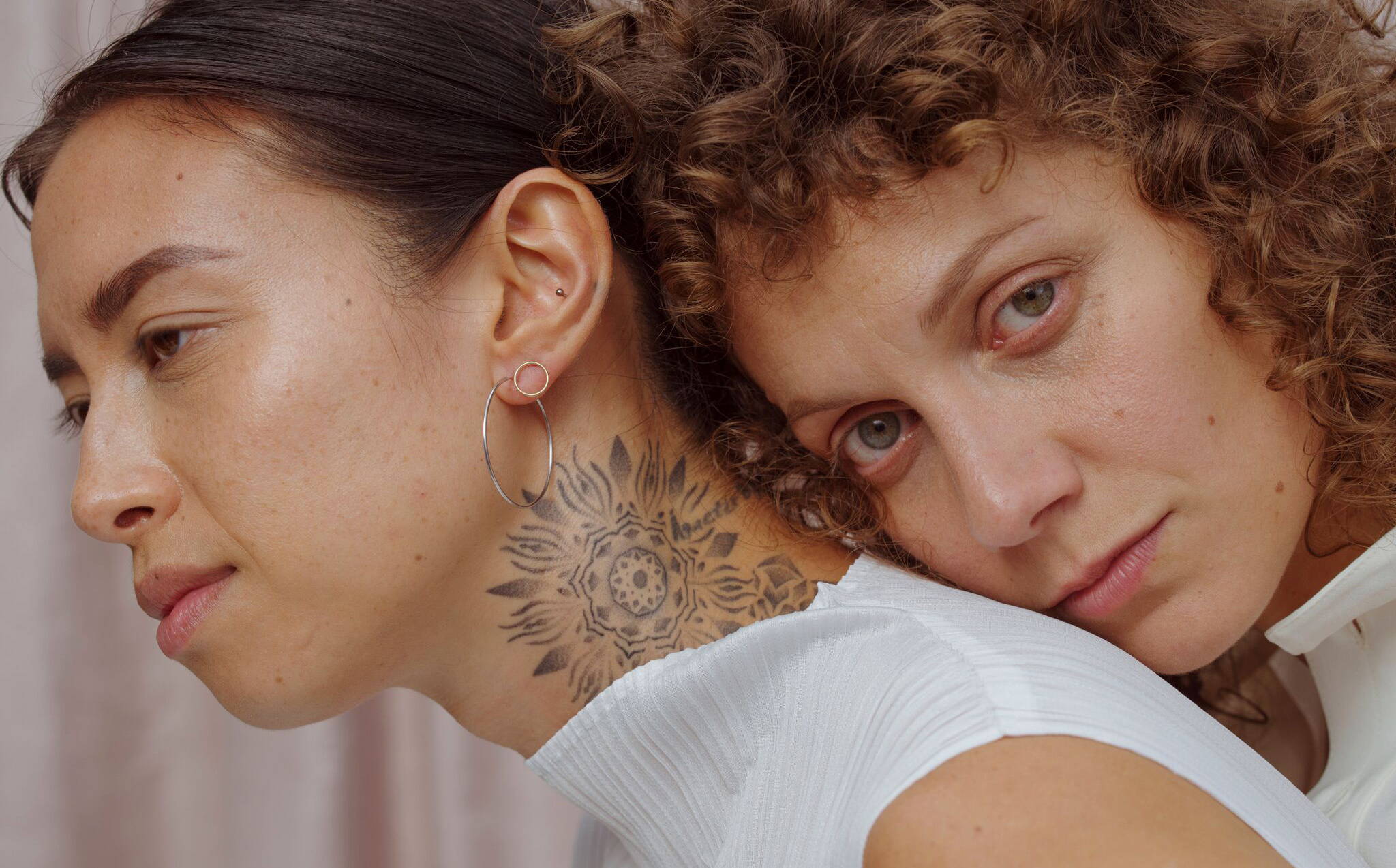 VRAI Interviews: Francesca & Leslie
When we launched our wedding collection in 2016, we were so excited to offer engagement rings and wedding bands to symbolize forever connections in the most transparent way possible. The couples that inspired us were honest, open-minded and looking for an evolution that meant their ring would come from the heart.
Now that time has passed, we're surrounded daily by inspiring stories from our community on why they chose VRAI and how it helps them represent the relationship they've formed. Leslie and Francesca are a real life couple that helped us bring our most recent launch of the Large Infinity Band to life, and once we got to know more about the LA-based creative pair, we thought their story would be amazing to share. Stay tuned for more stories.
Leslie Puett, Artist Assistant
Francesca Laranga, PR / Fashion Consultant
Current City: Los Angeles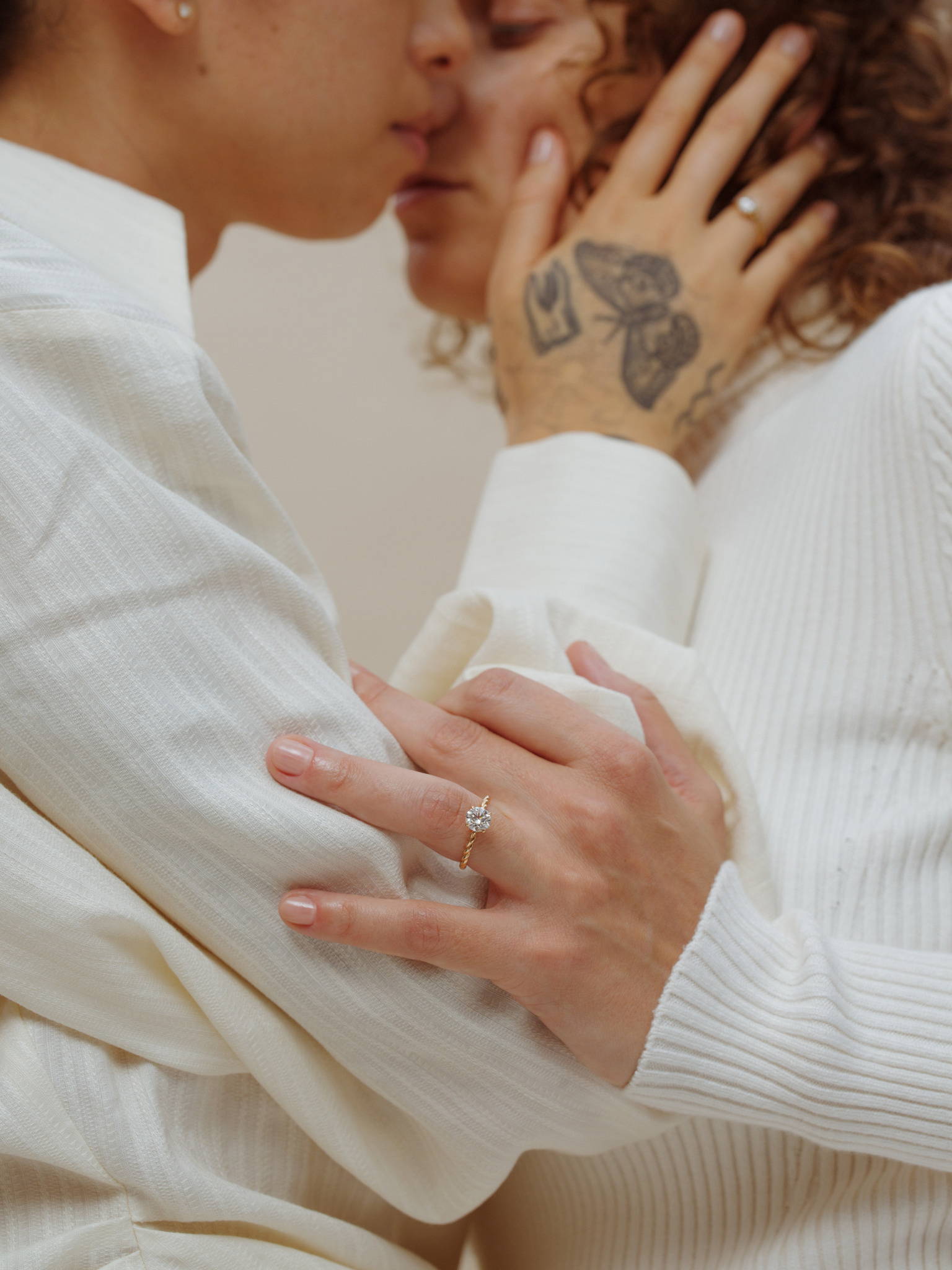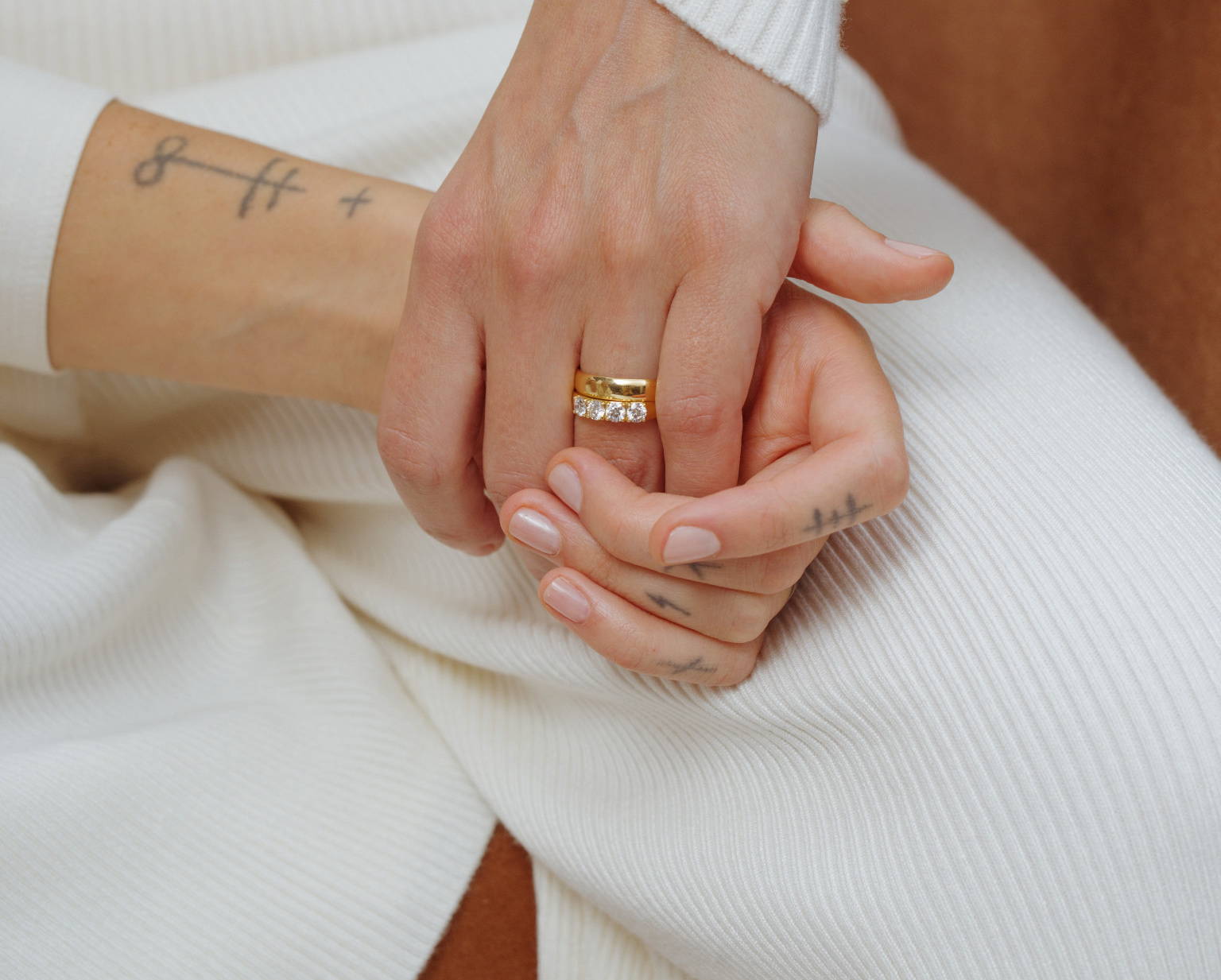 1. How did you meet? 
Leslie: We met through Raya, this obnoxious dating app.
Francesca: Technically we met on Instagram through Raya, a dating app that I accidentally downloaded while in Paris.
2. What was your first impression of her?
Leslie: To be honest, I literally thought "wife material".
Francesca: DAMN.
3. When did you know you wanted to be partners?
Leslie: From the first date. And it's not because I'm a stereotypical u-hauling lesbian, it's because when I know I want something, I have an unwavering instinct to follow it until I get it.
Francesca: It only took me a few days after we met to realize she was the love of my life.
4. What is your favorite thing about your partner?
Leslie: Her vibrancy.
Francesca: She's a woman of conviction and at the same time the most sensitive flower.
5. What are your shared values? What makes you click?
Leslie: We're both about no bullshit, total honesty - we care about the quality of life and hold our love the highest over everything.
6. What is some of your favorite things to do together?
Leslie: Movie nerds! Art nerds! Couch nerds!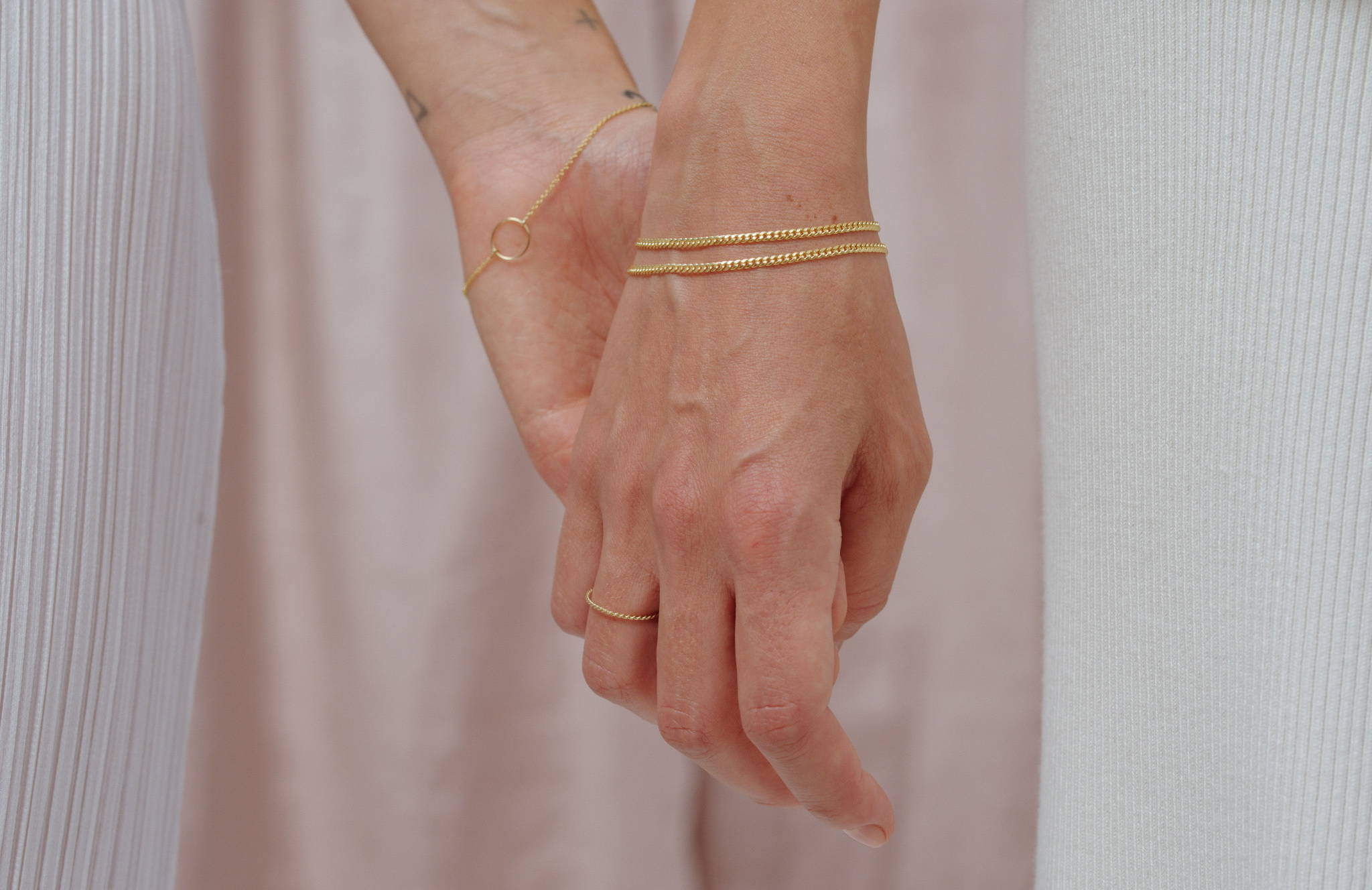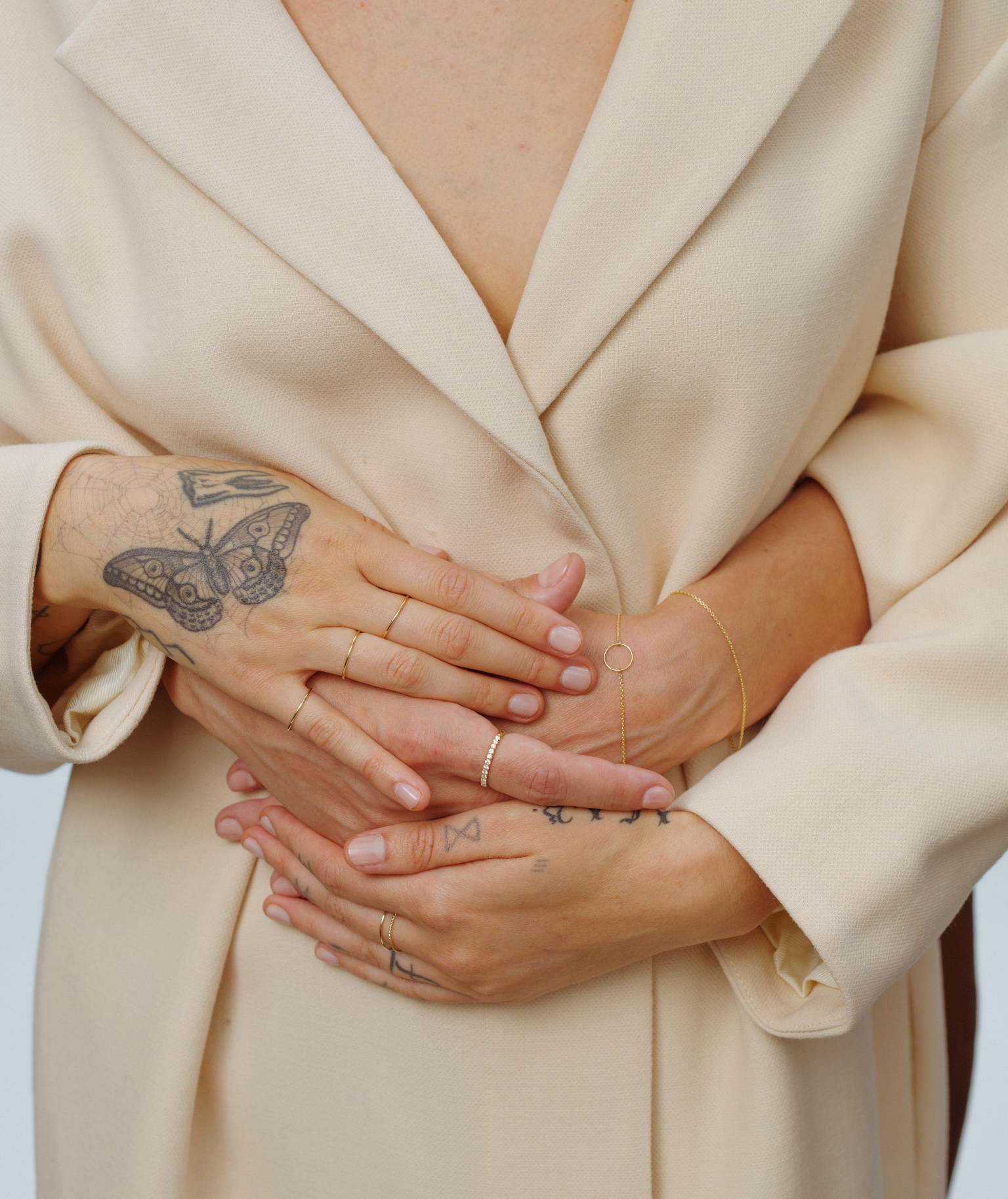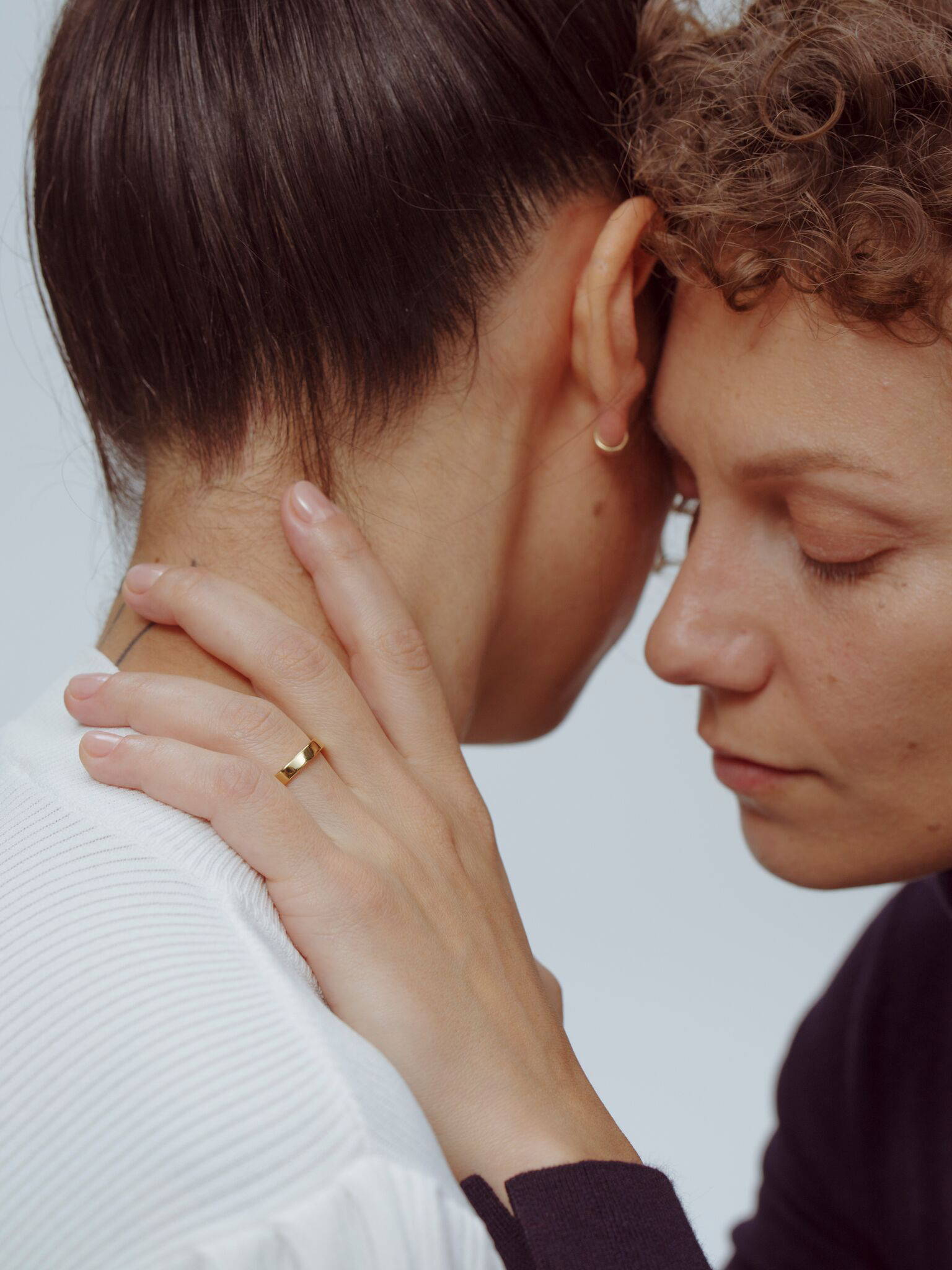 7. What is the most challenging thing you've faced together?
Leslie: We have an abundance - since she's not American, we had to spend months apart which was actual hell. But definitely the most challenging was going through a 10-month Visa battle for her to be able to come to the US after Trump f*cked up the process. But WE DID IT and are getting married this month. Pure happiness.
8. What is your favorite memory with your partner thus far?
Leslie: The cheesiest answer I could ever give - waking up with her every morning since the first.
Francesca: I have too many to share. One of them is our trip to Mexico last Spring.
9. What are you most excited about in this next step?
Leslie: Being able to build a solid life together. Our time has always been fleeting, so to be able to settle into our home, to do the most mundane things is priceless, and the thing I am most excited about.
Francesca: To settle, as I have NEVER settled in my entire life, with my dream woman in my dream city.