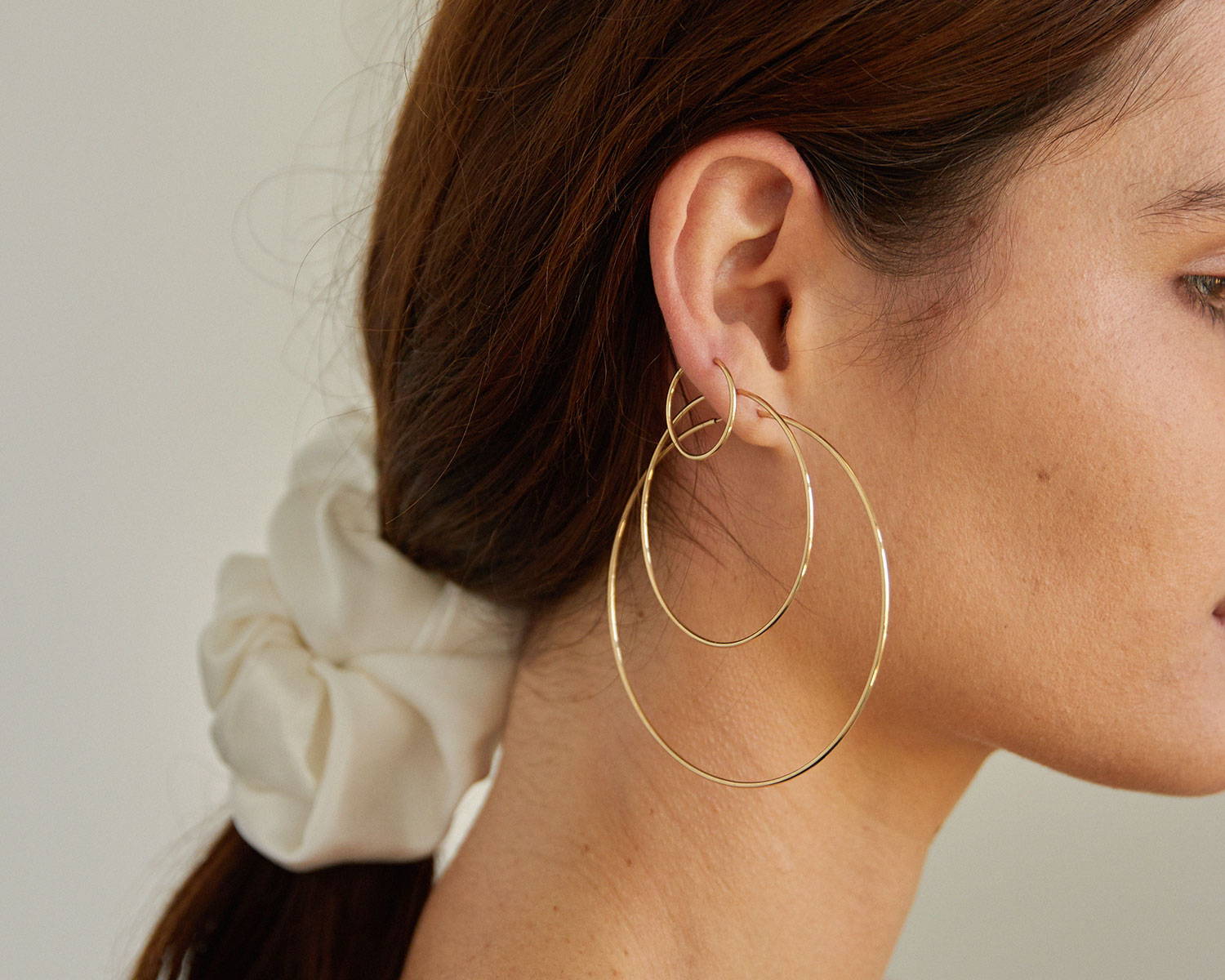 Our Hoop Family is Growing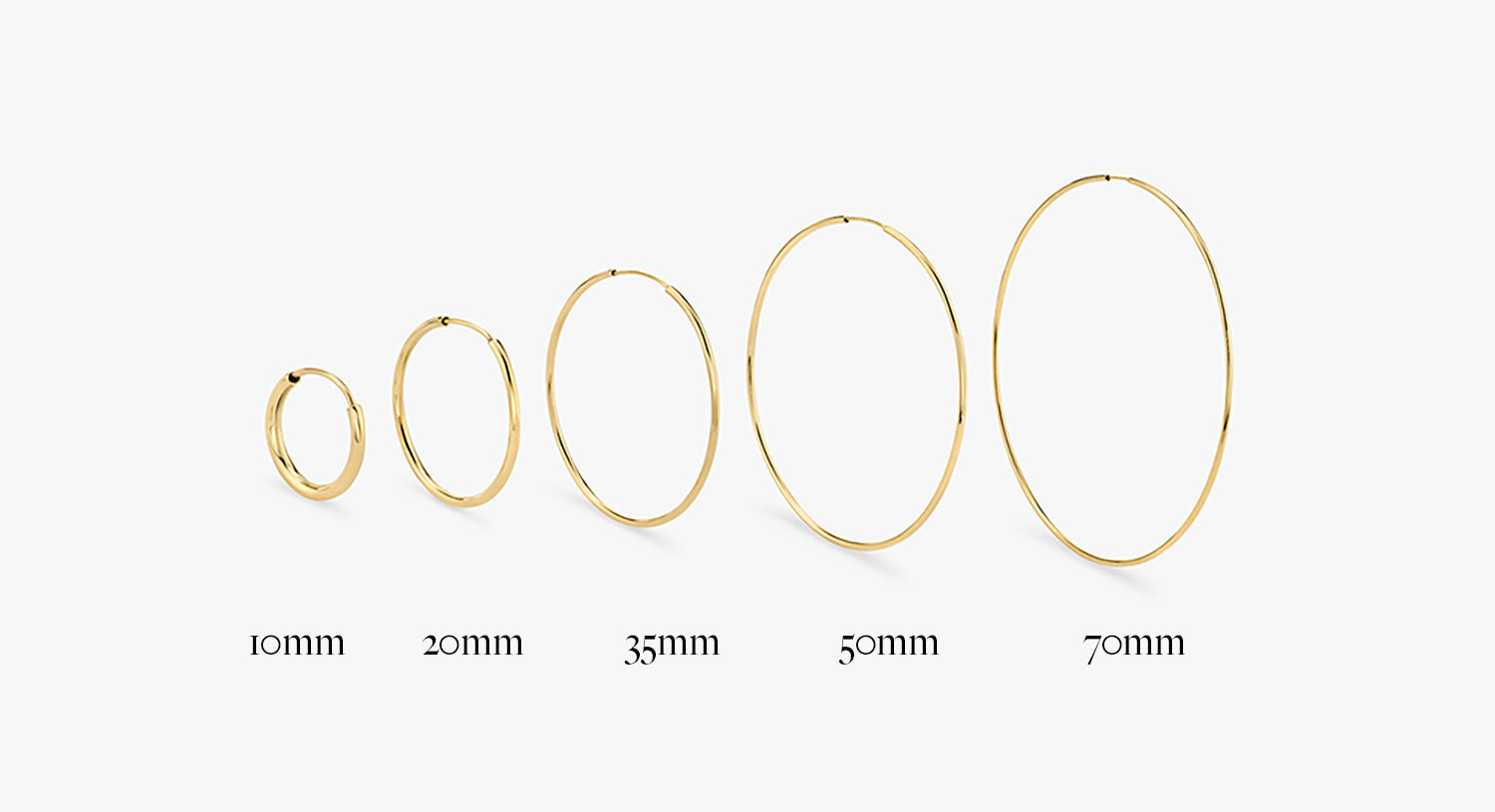 We all love hoops, which is why we've expanded our collection of Lightweight Hoops to be bigger, bolder and better than ever. From the way you wear our classically cool hoops with anything to the easy & seamless 14k gold tubing we use, we care about every last detail - because we know you do too. Now in a range of new sizes, always in yellow, white or rose gold:
10 mm (0.39 inches)
20 mm (0.78 inches)
35 mm (1.3 inches)
50 mm (1.96 inches)
70 mm (2.75 inches)

Your Go-To Hoops for Every Occasion
—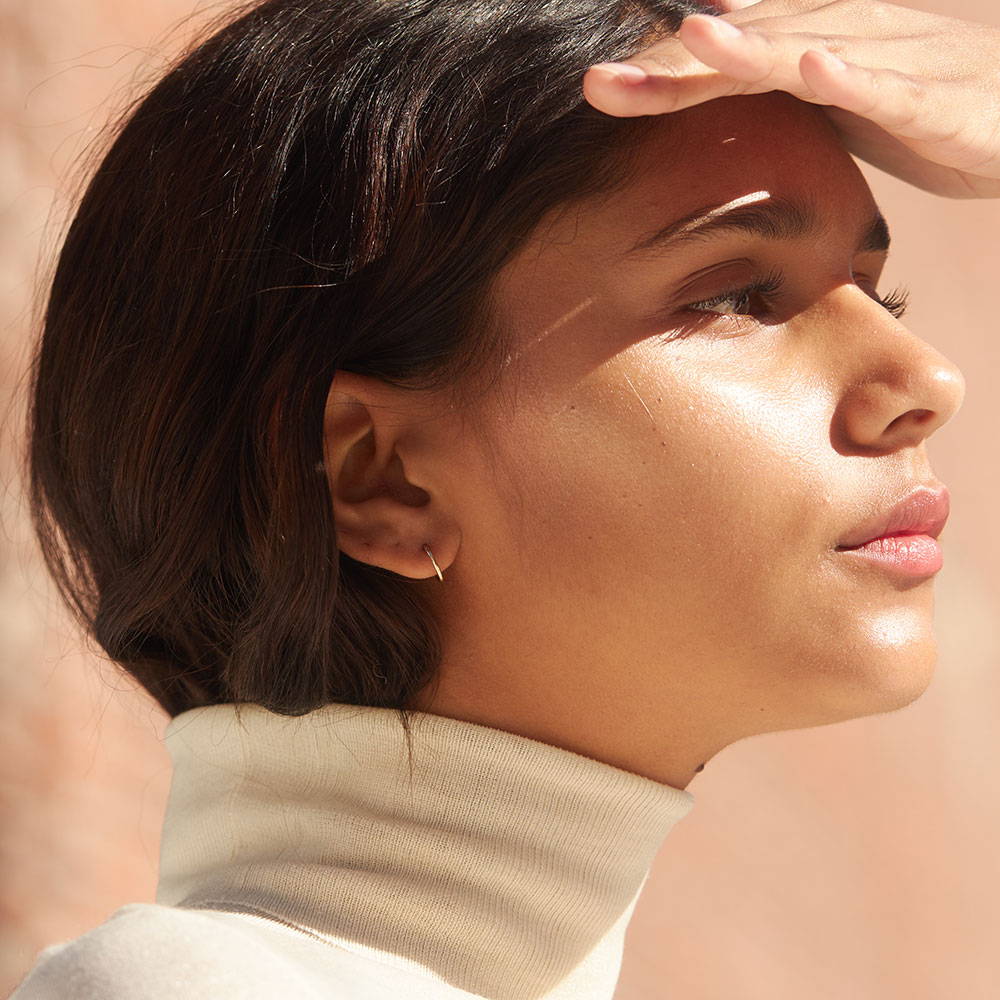 ✔️Delightful detail for any stack
✔️Great for cartilage piercings
✔️Requires some extra love to put on, but then again. you'll never want to take them off
✔️Small in size, big in style
✔️ Comfy (and secure) enough to sleep in
✔️ Versatile enough for everyday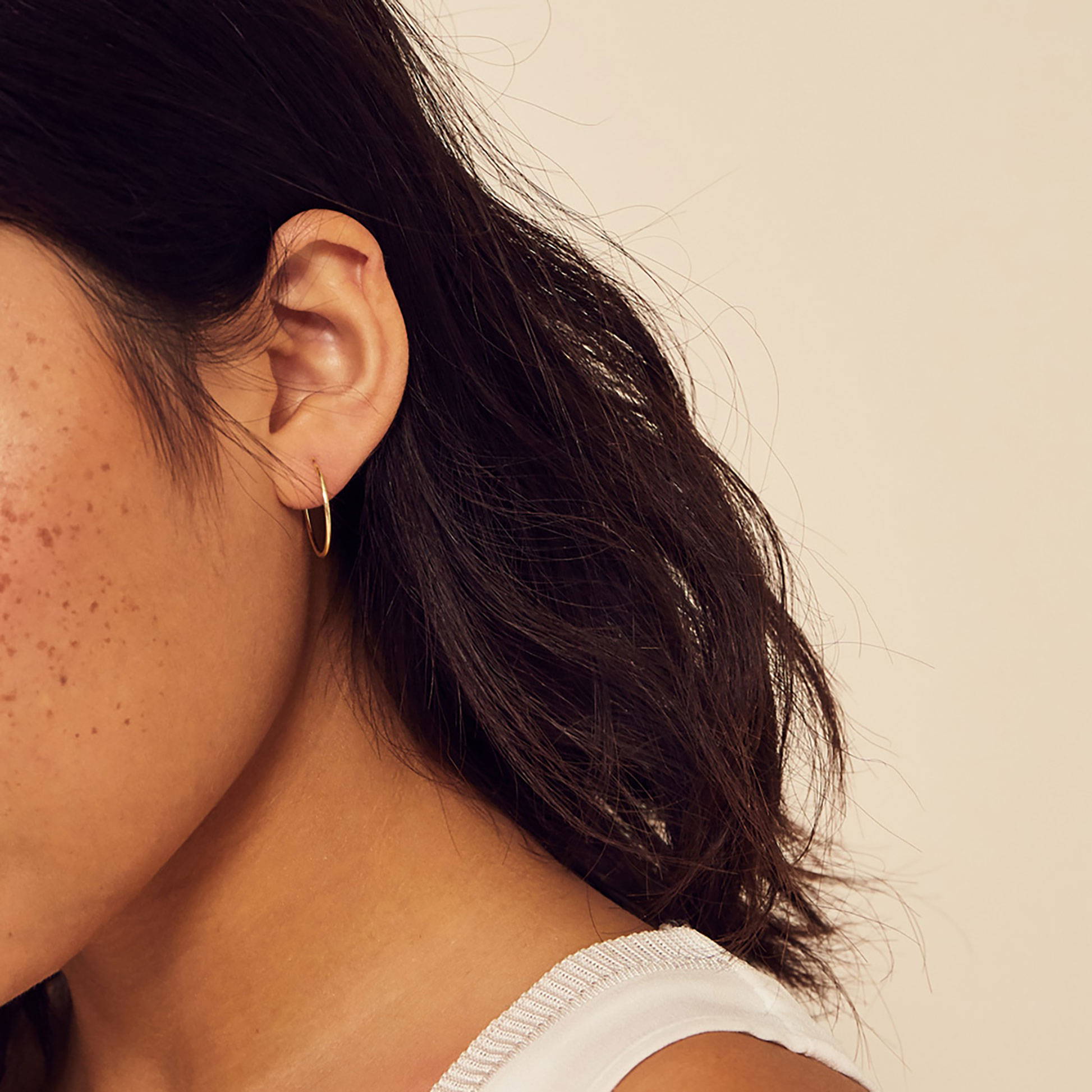 ✔️A nice balance of classic and cool
✔️Plays well on their own or with additional studs (we love them with our Tiny Diamond Studs!).
✔️Inspiring confidence everyday
✔️Seamless gold tubing that's easier than ever to take on and off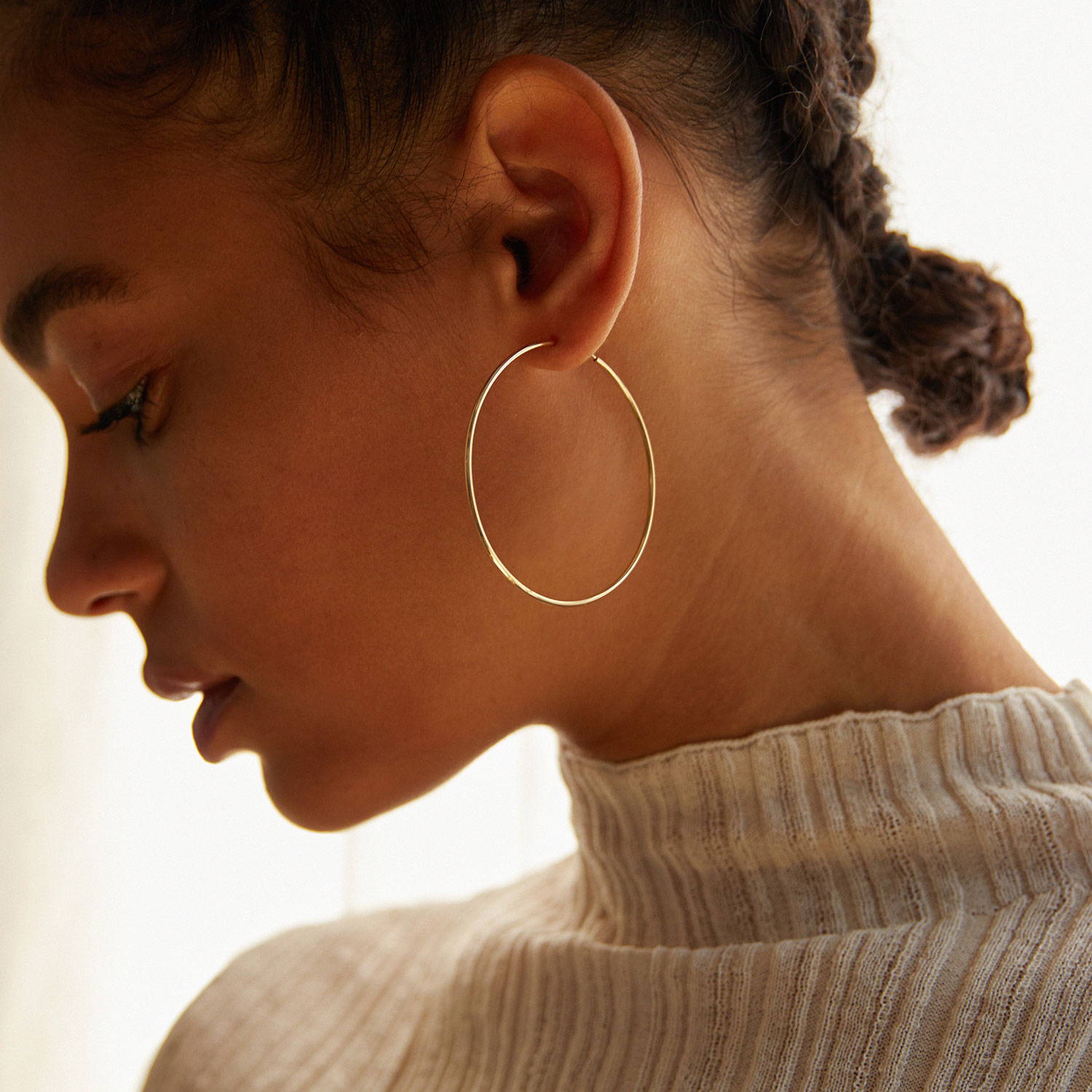 ✔️Almost 3 inches of 14k solid gold that's light as a feather.
✔️No such thing as being too extra. These earrings make you feel like you can conquer the world.