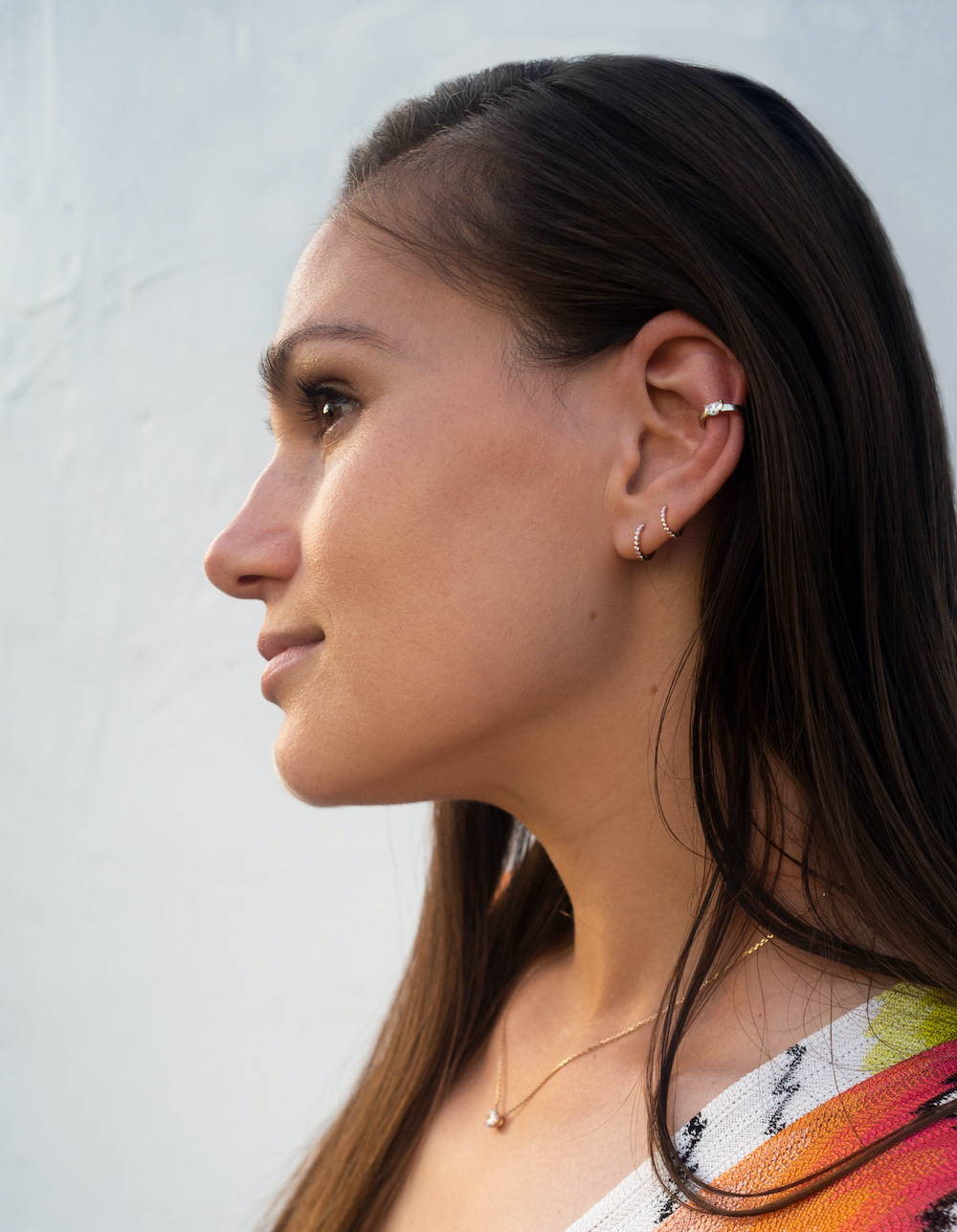 At VRAI, we are passionate about sustainability and love looking to brands and those that inspire us with their commitment to make a difference. One of those brands is M Missoni who has made it their mission to upcycle their fabrics and Missoni who have given out solar lamps, with a one to one donation to areas in Africa in need of solar energy, at their Spring 2020 runway show. Most recently, M Missoni won The Innovator Award at the Sustainable Style Awards for their achievement and excellence in sustainable design and practice.

Recently, we sat down with Jennifer Missoni, Western Ambassador for Missoni to discuss how she incorporates sustainable practices into her lifestyle and at her family brand.
"I refuse to buy a new piece unless it's ethical and has a story behind it, or the company is embracing new ethical ways to improve our manufacturing industries." - Jennifer Missoni
What prompted Missoni to focus on sustainability as a company?
My cousin, Margherita Maccapani Missoni is the creative director of M Missoni which has repurposed a total of 26,0000 meters of Missoni stock fabric and 1200kg of Missoni yarn thus far. Those materials would have ordinarily just been archived or warehoused, and she's figured out new ways to reuse and repurpose materials in her collections.
What are some of the key things you look for (sustainability related) when you make purchases?
The real idea of luxury, to me, is to have very few pieces that can last forever, or are heirlooms or special, like a diamond or a unique Missoni piece that you can literally wear everywhere.
What I love about Missoni is that you can wear it in so many ways, from the beach to a dinner party, to lounging around at home. When I look for items I can add to my closet I look for something that can be worn in multiple ways, from a business meeting, to a casual mom day -- and if it's not versatile I'm probably not going to buy it.  
With jewelry, I'm really big on statement pieces. I mostly wear earrings and there's something I've always loved about wearing statement earrings. I have a lot of items that were passed down to me from my mother, my mother-in-law and my grandmothers. It's very special to have vintage jewelry but I have to say that some of my favorite contemporary pieces that I've collected over the years, are always very subtle, tasteful pieces like VRAI's simple diamond hoops, the Mother's Day ear cuff, or VRAI's ear arc which I wore to the Sustainable Style Awards where my cousin Margherita was given an award for her efforts in sustainability. I refuse to buy a new piece unless it's ethical and has a story behind it, or the company is embracing new ethical ways to improve our manufacturing industries.
What is the importance of sustainability to you personally?
I'm really careful about what comes into our home and everything is carefully considered. One of the biggest investments we made as a family was to install a water filter in our home, which is my biggest recommendation to any household. We cook with it and save so much WASTE from plastic bottles, etc.
Even with clothing, I tend to only buy things after I've worn something until it's very last breath. I had to take my middle school clothes to the Missoni factory to have them repaired so people wouldn't make fun of me!  
What I feel like I'm missing is an herb and vegetable garden. My friend actually just gifted me organic blueberry plants for my birthday and it was the best gift because now we can grow our own blueberries!