How to choose the perfect engagement ring
Choosing the perfect engagement ring is a big moment, with so many ways to start. Whether choosing a ring on your own or with your partner, your engagement design involves several factors. Below, we break down your choices for each part of the ring for a thoughtful and enjoyable design process.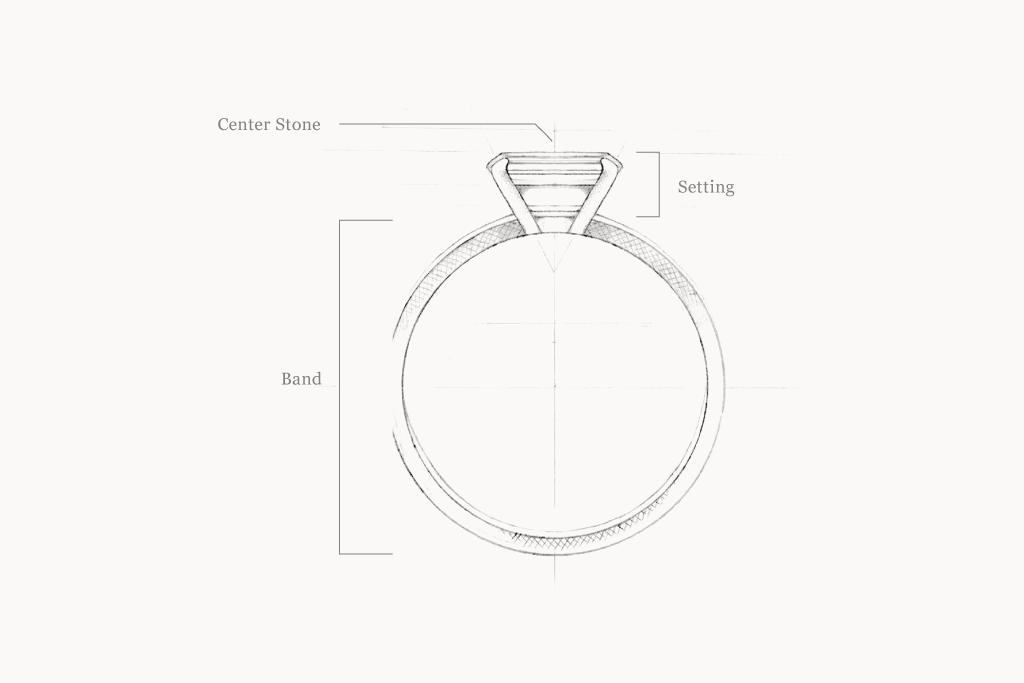 We broke down the components of the engagement ring to three sections, so you can focus on what is the most important.
1. Center Stone: The focal point, the center stone is often a diamond.
2. Setting: A design feature, the setting is the structure holding the center stone   and any side stones securely in place.
3. Band: The band is the section of the ring that wraps around your finger. Its inner circumference determines your ring size.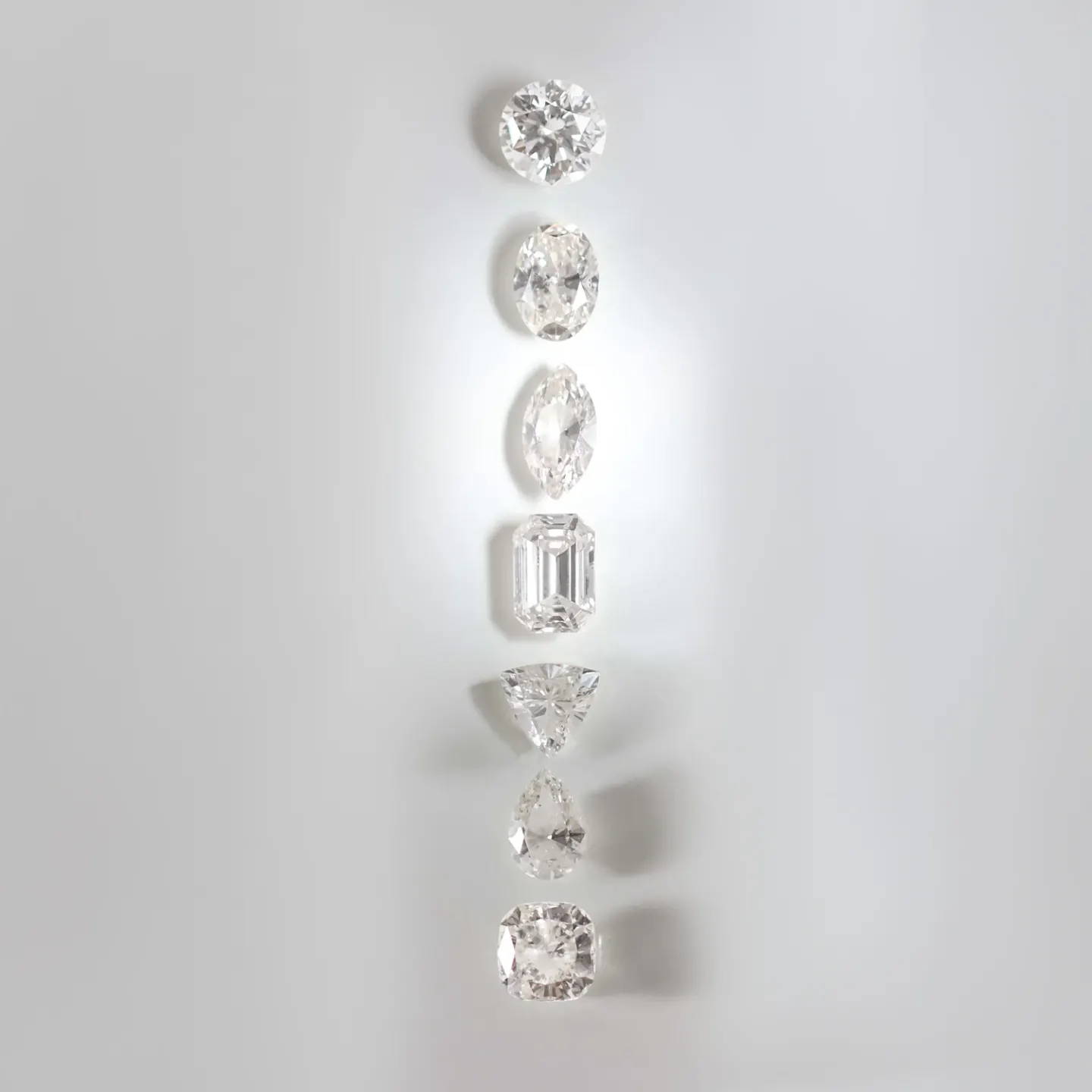 Our sustainably created diamonds have the same optical and chemical characteristics as mined diamonds, and are graded in the same manner. To get started, choose the shape of the center diamond that best suits your style preferences from the options below.
Choosing the shape of your diamond is a crucial part of your final engagement design as it determines the look and mood of your ring. Our shapes have distinct characteristics - some classically timeless and others modern and unique. Learn more about our diamond shapes here.
A classic - the perfect balance of proportions and symmetry, this rounded shape has sparkling facets that create maximum shine.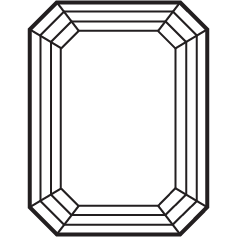 This rectangular shape features step-cut facets running down the sides to draw attention toward the center of the stone. The long, narrow facets add depth and dimension while drawing in light and spotlighting clarity, making this shape look modern and elegant.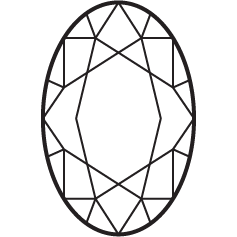 Sleek symmetry merges with a soft silhouette, creating an elongated shape with perfect brilliance. It's also one of our most popular diamond shapes as it lengthens fingers, hides inclusions and looks large with its generous surface area.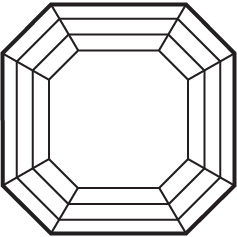 The Asscher diamond is the embodiment of the elegance and glamour of the art deco era merging a modern style with fine craftsmanship. The step cut X-shaped facets with clean geometric lines spotlight Asscher's mesmerizing lustre and gives it a distinctive appeal.
The Princess diamond offers striking brilliance and beauty. This cut effortlessly marries the femininity of the diamond's sparkle with the modern appeal of its strong edges - ranking it one of the most sought-after diamond shapes in engagement rings.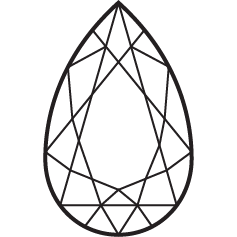 Our sustainably created Pear diamond is designed to be distinctively different. A teardrop silhouette leads to a single point, balancing sparkling facets with a pleasing proportion and brilliant depth while elongating the fingers.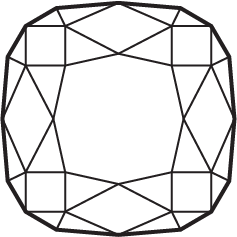 Called a "Cushion" for its pillow-like appearance, this soft square shape features rounded corners and a brilliant cut. Large facets highlight clarity, disguise blemishes and maximize radiance, creating the look of crushed ice when reflecting light.
An appealing balance of proportion and symmetry, this stunning elliptical shape features sharp edges that spotlight carat weight and brilliance. With a notable, vintage-inspired silhouette, the Marquise is the picture of tradition and romance.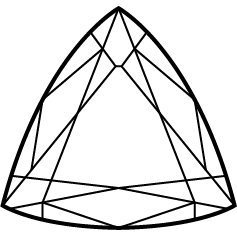 A thoroughly modern shape, today's Trillion cut is both soft and sharp. This triangular shape with large facets creates brilliant depth and dimension to maximize radiance.
Selecting the right stone begins with understanding the 4C's and what makes one diamond more valuable than another. The cut, color, carat and clarity determine a diamond's value but prioritizing what's most important in a stone is a personal preference. In addition to these specs, we've also introduced what we call the 5th "C" of a diamond - its carbon footprint.
1.

Cut
A diamond's cut refers to the arrangement of its facets. Masterfully cut by our own foundry, our sustainably created diamonds are cut to perfect proportions to reveal a superior, striking sparkle ranging from Ideal to Excellent.
2.

Color
A diamond's color refers to the absence of color. We only offer colorless and near colorless sustainably created diamonds. At this level, color differences are difficult to detect unless compared side-by-side.
3.

Carat
A diamond's carat refers to its weight. Our cutting-edge technology, developed over years of research and development, allows us to sustainably create diamonds from less than a carat to more than 5 carats.
4.

Clarity
A diamond's clarity refers to the visual purity of a diamond. All our sustainably created diamonds are high clarity graded at VS2 and above with no eye-visible inclusions to deliver maximum brilliance.
5.

Carbon footprint
Traditionally, a diamond's value is based on the 4Cs, but we consider a diamond's carbon footprint, the fifth 'C', to be just as important. Our diamonds are sustainably created by our foundry, Diamond Foundry, the one and only diamond producer with zero carbon footprint. This achievement is made possible by utilizing hydropower, a clean renewable source of energy.
Explore our inventory of sustainably created diamonds.