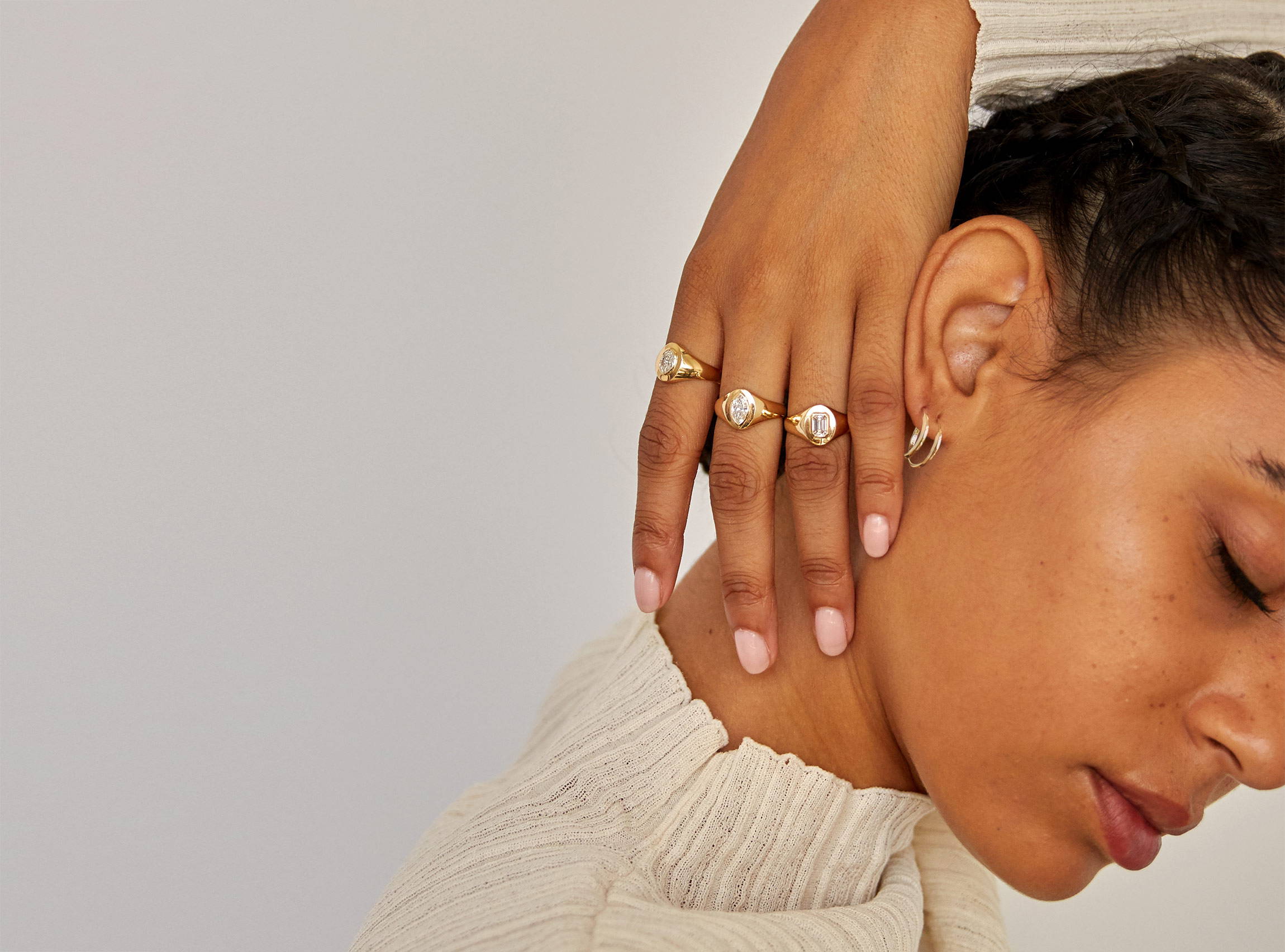 History of the Signet Ring

For centuries, signet rings have been seen as traditional symbols of family heritage but today, we're thinking differently about this historical heirloom. Our modern interpretation of a classic design, we think of the new Signet Collection as symbols of personal power and inner strength.

Signet-ficant Facts About Signets
Dating back to 3500 BC, signet rings featured family crests and were traditionally worn on the pinky finger. Seen as a signature, signets were used to stamp wax seals onto important documents and letters.

In the Middle Ages, signets showcased monograms and icons associated with powerful families- an easy way to reveal the wearer's social standing.


Around the nineteenth century, signet designs began featuring semi-precious stones, it wasn't until later that jewelers started using rubies, sapphires and diamonds.



Traditionally worn as a 'gentleman's ring,' today anyone can wear a signet. We hope that our new collection inspires you to think differently about this centuries-old style. Today, we see the signet ring as a statement you're making to the world, one of personal power and inner strength - the rest is history.