VRAI Interviews: Khadijah,
Our Jewelry Designer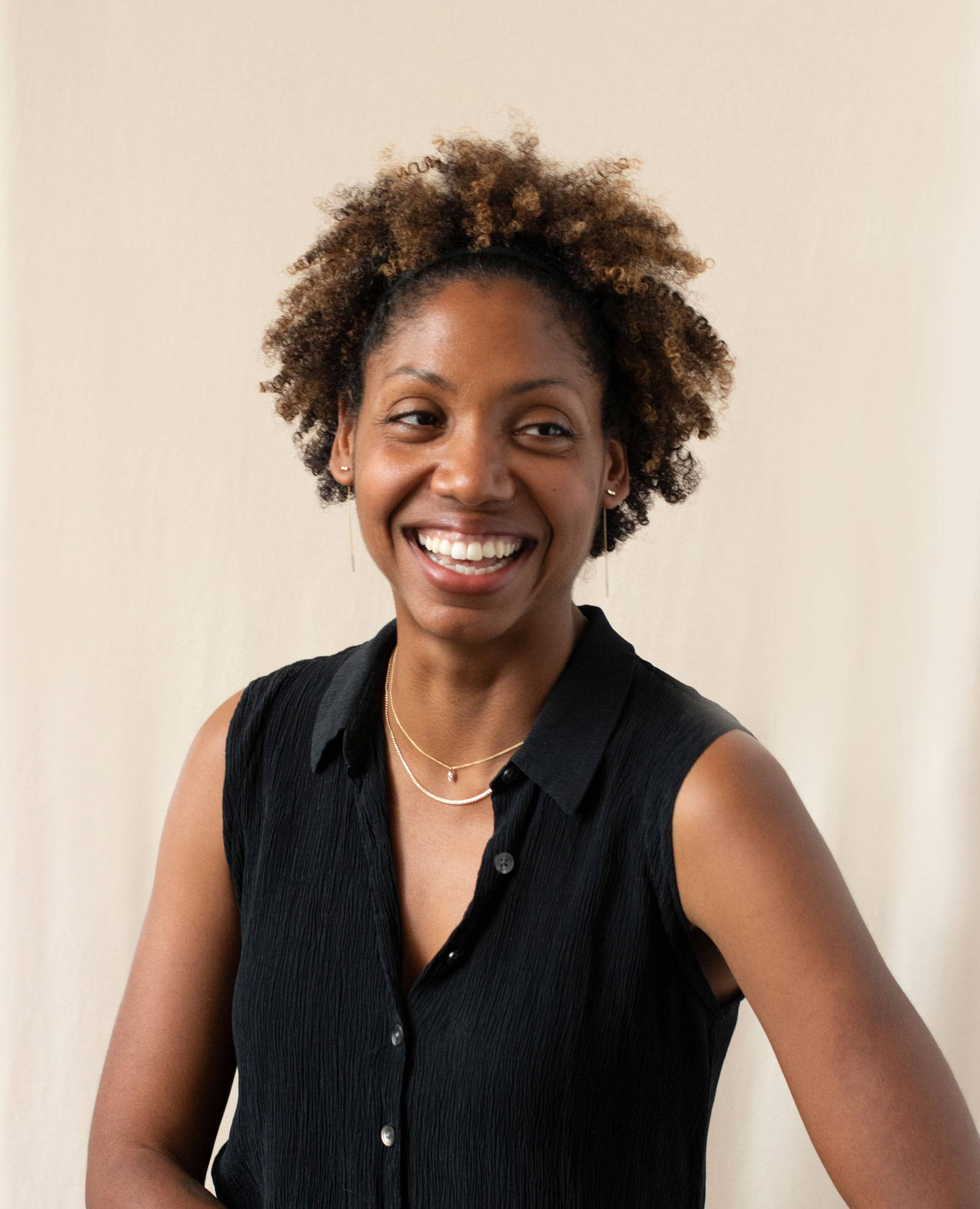 A Parsons alum, Khadijah Fulton spent a decade designing for some of the most recognizable names in fashion. After becoming a mother, Khadijah found that she wanted to create items that honored a confident, subdued interpretation of style– approachable yet distinct, with versatility and longevity at the fore.
In addition to designing her own line White/Space, Khadijah creates all of our jewelry and engagement designs, transforming her sketchbook drawings to the essentials you're wearing everyday. Read on to hear about her inspiration and design process, as well as hints to our new, exciting designs to come.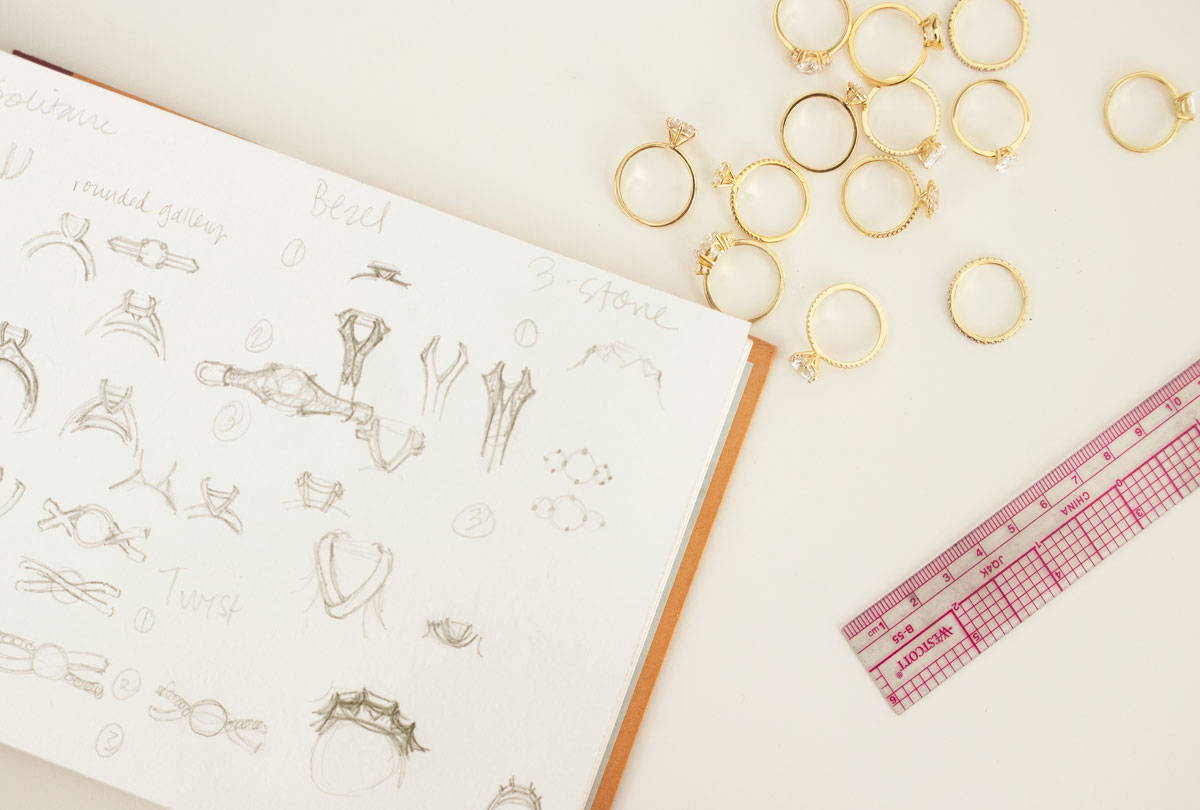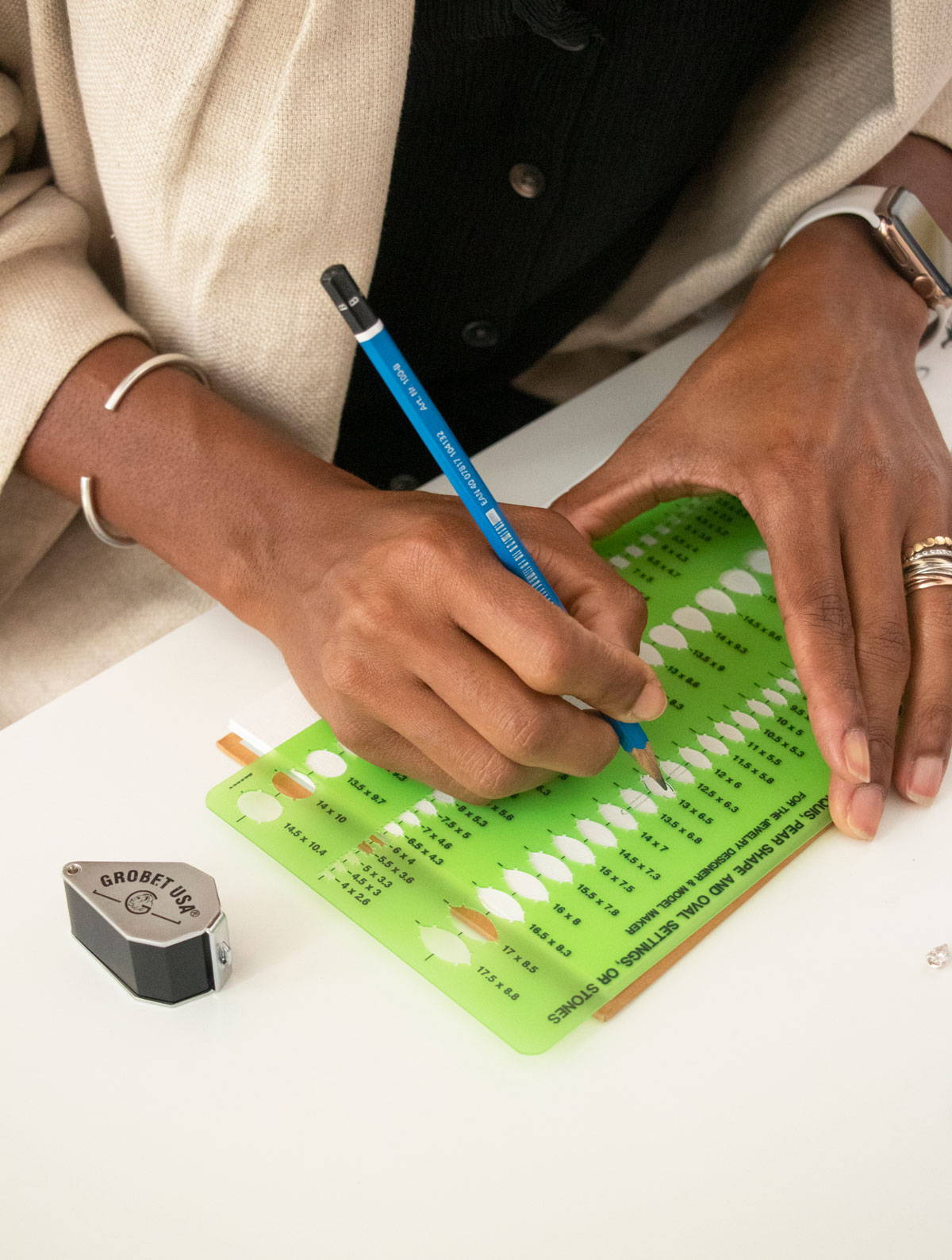 "The quickest way to the soul of something comes from the hand."
1. Tell us about your path to becoming a jewelry designer. What made you interested in jewelry?
I've always been drawn to creating objects for adornment and individual expression, and originally I worked as a designer in fashion for many years before switching over to jewelry.
After making the choice to slow down for a bit (and having my first child), I started to value things that were more versatile, long-lasting and inclusive. As a creator I also was really drawn to the handmade aspect of jewelry, and how something so beautiful, meaningful and joy-giving could be created from such small pieces and focused hand work.  
2. What inspires you?
I honestly appreciate and can get inspired by so many different beautiful things, but I'm constantly drawn to the principles of modernist design, minimalist art and tribal sculpture. The timeless power of simplicity and the general idea of "more from less" is a constant motivator for me.
Another huge inspiration are just my fellow women in general! We are beautiful and stronger than we sometimes realize. I love the idea of creating things that might make women everywhere feel like the treasures they are, whether they are getting something for themselves or getting a piece of jewelry as a gift.
3. What 3 words describe your jewelry aesthetic.
Streamlined, thoughtful, elegant.
4. Describe your design process at VRAI.
I work with our Founder, Vanessa on establishing what pieces need to be designed, usually there is a message or story we are trying to tell through new designs that we offer, so we will discuss that, and from there I start hand-sketching.
I work by hand first because I've always drawn, painted, put various materials down on paper, made jewelry by hand, etc, so it comes much more naturally to me to express ideas that way. I can work ideas out quickly in my sketchbook and I can also do it on the go, whenever I have an idea. For me, usually the quickest way to the soul of something comes from the hand, but the computer is amazing for working out logistics and the functionality of a design.
From my hand sketches, I'll do 2D illustrator drawings and then our amazing CAD designer, Maki, translates that into a 3D rendering file that can be printed by our manufacturer with accurate measurements of everything down to the fraction of a millimeter.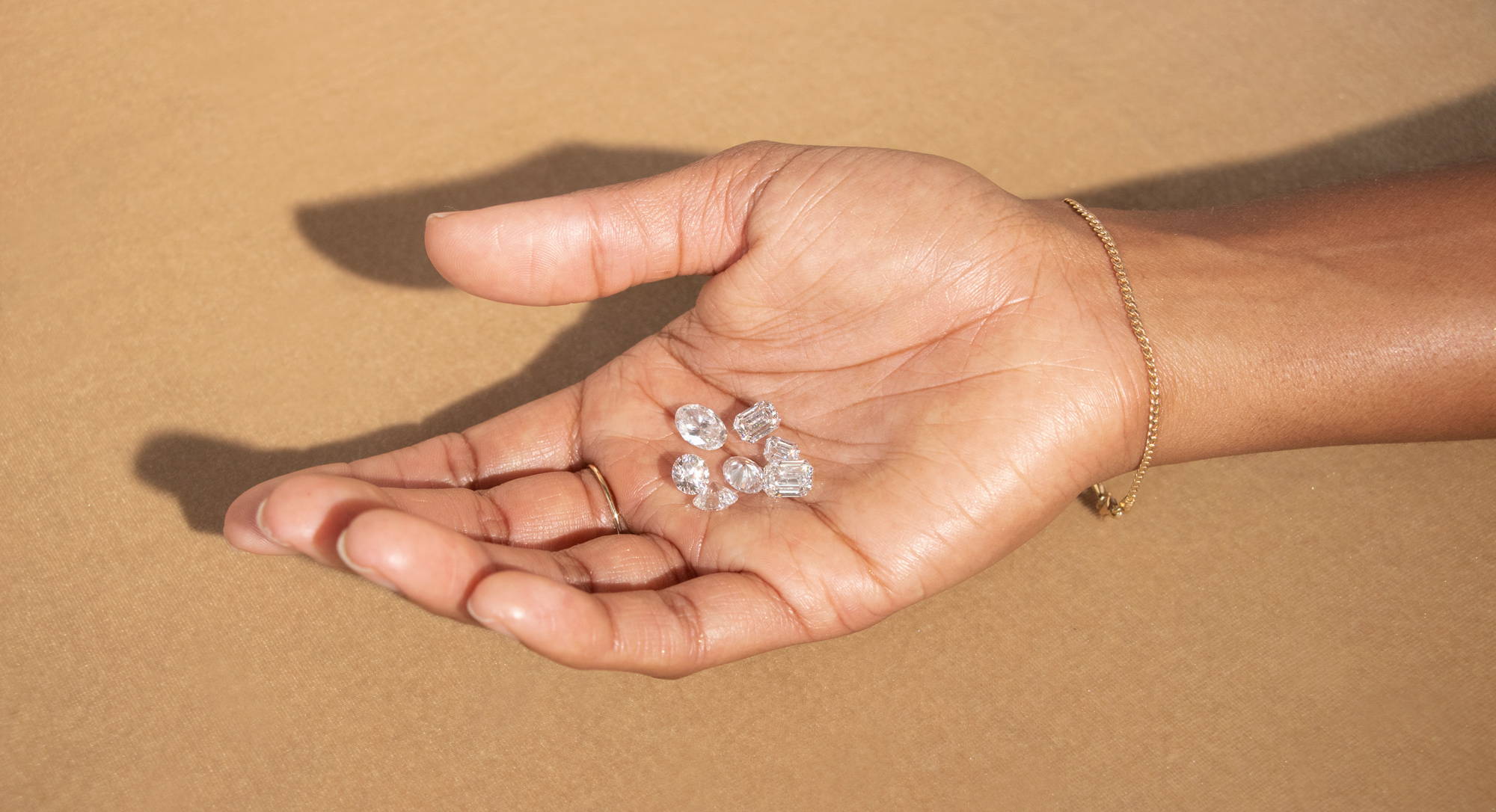 "I love the idea of creating things to make women everywhere feel like the treasures they are."
5. Anything you can share about our upcoming new designs ;)
We have so many wonderful things coming soon in terms of new designs! We are expanding on things we know that our VRAI customers love and working hard to create pieces that communicate the values that we stand for while also being very unique to us as a brand. Coming up soon is Mother's Day, and we really wanted to create something new and unique that feels special for this holiday – stay tuned!
6. What are some favorite pieces of jewelry that you own?
I actually have 2 - my engagement ring, designed and made by a British jeweler named Malcolm Betts and an electric sea-foam colored chrysoprase and diamond cocktail ring by a Seattle-based designer named Jamie Joseph. Both of these rings are special to me as they were chosen by my husband for me before I started learning metal-smithing and stone setting. Not only are they special to me because of the occasion for which they were given, but they were both foundational inspirations to me as I started to learn how to fabricate jewelry and execute my own ideas through stones and metals.
7. What is your favorite VRAI piece that you've designed?
Oh, this is tough, because we've been working on so many new designs and my favorites are the ones in the pipeline for upcoming release!! As a designer my favorite thing is almost always the thing I'm currently working on, haha! But I do love love love the Baguette Hoop Earrings. They are so unexpected and subtle but also luxurious. I love them with a white tee shirt then also at a fancy party. Also the Baguette Threaders. All the baguettes! :-)